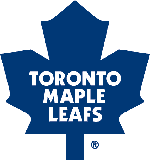 Brian Burke, president and general manager of the Toronto Maple Leafs, announced Wednesday the hockey club's 2010 training camp roster. The Leafs have invited 63 players to training camp including 38 forwards, 19 defencemen, and six goaltenders. The entire training camp roster is attached to this release.
The Leafs will open training camp at MasterCard Centre for Hockey Excellence in Etobicoke beginning with player physicals at 9:30 a.m. on Friday. Head Coach Ron Wilson will be made available to the media informally at 11 a.m. The first on ice practice sessions will take place at 10 a.m. on Saturday, Sunday and Monday. Toronto's first preseason game will be the Coca-
Cola Zero Fans First Game on Tuesday, September 21 against the Ottawa Senators at Air Canada Centre. For the third consecutive season, Coca-Cola and the Leafs added a free game to their preseason schedule as a way of recognizing the outstanding support of their fans.
The Leafs will open the 2010-11 regular season on Thursday, October 7 at 7 p.m. when they host the Montreal Canadiens at Air Canada Centre.

Toronto Maple Leafs 2010-11 Training Camp Player Personnel
FORWARDS REGULAR SEASON PLAYOFFS

PLAYER HT WT SHOT BIRTHPLACE BORN 2009-10 CLUB GP G A PTS PIM GP G A PTS PIM
Armstrong, Colby 6'2 195 R Lloydminster, SK 11/23/82 Atlanta (NHL) 79 15 14 29 61 – – – – –
Boyce, Darryl 6'0 200 L Summerside, PEI 07/07/84 Toronto (AHL) 20 2 9 11 48 – – – – –
Bozak, Tyler 6'1 195 R Regina, SK 03/19/86 Toronto (NHL) 37 8 19 27 6 – – – – –
Toronto (AHL) 32 4 16 20 6 – – – – –
Brent, Tim 6'0 197 R Cambridge, ON 03/10/84 Toronto (NHL) 1 0 0 0 0 – – – – –
Toronto (AHL) 33 13 15 28 19 – – – – –
Brown, Mike 5'11 201 R Northbrook, IL 06/24/85 Anaheim (NHL) 75 6 1 7 106 – – – – –
Caputi, Luca 6'3 200 L Toronto, ON 10/01/88 Toronto (NHL) 19 1 5 6 10 – – – – –
Pittsburgh (NHL) 4 1 1 2 2 – – – – –
Wilkes-Barre (AHL) 54 23 24 47 61 – – – – –
Carrick, Sam 6'0 188 R Markham, ON 02/04/92 Brampton (OHL) 66 21 21 42 96 8 2 2 4 8
Crabb, Joey 6'1 190 R Anchorage, AK 04/03/83 Chicago (AHL) 79 24 29 53 59 14 6 5 11 12
Crescenzi, Andrew 6'4 199 L Thornhill, ON 07/29/92 Kitchener (OHL) 68 8 4 12 42 20 1 2 3 11
D'Amigo, Jerry 5'11 208 L Binghamton, NY 02/19/91 R.P.I. (ECAC) 35 10 24 34 41 – – – – –
USA (WJC) 7 6 6 12 0 – – – – –
Devane, Jamie 6'5 217 L Mississauga, ON 02/20/91 Toronto (AHL) 2 0 0 0 4 – – – – –
Plymouth (OHL) 51 6 8 14 84 9 0 1 1 12
Foster, Alex 6'0 200 L Canton, MI 08/26/84 Toronto (AHL) 30 9 8 17 20 – – – – –
Grabovski, Mikhail 5'11 183 L Potsdam, DEU 01/31/84 Toronto (NHL) 59 10 25 35 10 – – – – –
Belarus (WC) 6 0 3 3 6 – – – – –
Greenop, Richard 6'4 235 R Oshawa, ON 02/24/89 Toronto (AHL) 42 2 3 5 136 – – – – –
Hamilton, Ryan 6'2 219 L Oshawa, ON 04/15/85 Toronto (AHL) 47 16 9 25 37 – – – – –
Hanson, Christian 6'3 228 R Venetia, PA 03/10/86 Toronto (NHL) 31 2 5 7 16 – – – – –
Toronto (AHL) 38 12 19 31 35 – – – – –
Hodgman, Justin 6'1 196 R Brampton, ON 06/27/88 Toronto (AHL) 38 7 5 12 23 – – – – –
Toledo (ECHL) 33 9 12 21 35 – – – – –
Fort Wayne (IHL) 3 1 2 3 0 10 4 12 16 8
Irwin, Brayden 6'5 215 R Toronto, ON 03/24/87 Toronto (NHL) 2 0 0 0 2 – – – – –
U. of Vermont 39 15 19 34 72 – – – – –
Kadri, Nazem 6'0 188 L London, ON 10/06/90 Toronto (NHL) 1 0 0 0 0 – – – – –
London (OHL) 56 35 58 93 105 12 9 18 27 26
Canada (WJC) 6 3 5 8 14 – – – – –
Kessel, Phil 5'11 180 R Madison, WI 10/02/87 Toronto (NHL) 70 30 25 55 21 – – – – –
USA (OLY) 6 1 1 2 0 – – – – –
Kulemin, Nikolai 6'1 225 L Magnitogorsk, RUS 07/14/86 Toronto (NHL) 78 16 20 36 16 – – – – –
Russia (WC) 9 3 2 5 25 – – – – –
Liambas, Mike 5'9 204 L Woodbridge, ON 02/16/89 Bloomington (IHL) 17 0 3 3 115 – – – – –
Erie (OHL) 4 0 2 2 17 – – – – –
MacArthur, Clarke 6'0 191 L Lloydminister, AB 04/06/85 Buffalo (NHL) 60 13 13 26 47 – – – – –
Atlanta (NHL) 21 3 6 9 2 – – – – –
McKegg, Greg 6'0 191 L St. Thomas, ON 06/17/92 Erie (OHL) 67 37 48 85 32 4 2 1 3 0
Mitchell, Dale 5'9 200 R Etobicoke, ON 04/09/89 Toronto (AHL) 9 2 1 3 2 – – – – –
Windsor (OHL) 32 16 27 43 44 19 7 10 17 16
Memorial Cup 4 3 3 6 2 – – – – –
Mitchell, John 6'1 204 L Oakville, ON 01/22/85 Toronto (NHL) 60 6 17 23 31 – – – – –
Mueller, Marcel 6'3 220 L Berlin, GER 07/10/88 Cologne (GER) 53 24 32 56 122 3 0 4 4 2
Germany (OLY) 4 0 2 2 12 – – – – –
Germany (WC) 9 1 1 2 0 – – – – –
Nicholls, Josh 6'2 174 R Tsawwassen, BC 04/27/92 Saskatoon (WHL) 71 18 30 48 55 10 0 5 5 6
Orr, Colton 6'3 222 R Winnipeg, MB 03/03/82 Toronto (NHL) 82 4 2 6 239 – – – – –
Rosehill, Jay 6'3 215 L Olds, AB 07/16/85 Toronto (NHL) 15 1 1 2 67 – – – – –
Toronto (AHL) 46 1 2 3 172 – – – – –
Ross, Brad 6'0 175 L Lethbridge, AB 05/28/92 Portland (WHL) 71 27 41 68 203 13 2 7 9 36
Ryan, Ken 6'0 204 R Franklin Village, MI 07/10/91 Windsor (OHL) 52 14 21 35 33 19 3 2 5 14
Memorial Cup 4 2 2 4 0 – – – – –
Scott, Greg 6'0 188 R Victoria, BC 06/03/88 Toronto (AHL) 71 10 22 32 28 – – – – –
Reading (ECHL) 5 1 1 2 2 13 1 9 10 0
Sjostrom, Fredrik 6'1 218 L Fargelanda, SWE 05/06/83 Toronto (NHL) 19 2 3 5 4 – – – – –
Calgary (NHL) 46 1 5 6 8 – – – – –
Slaney, Robert 6'2 203 L Upper Ise. Cove, NF 10/13/88 Toronto (AHL) 34 0 6 6 15 – – – – –
Reading (ECHL) 22 1 10 11 22 – – – – –
Stefanovich, Mikhail 6'2 202 R Minsk, BLR 11/27/89 Quebec (QMJHL) 53 25 43 68 24 8 3 9 12 10
Belarus (WC) 6 2 0 2 2 – – – – –
Versteeg, Kris 5'10 182 R Lethbridge, AB 05/13/86 Chicago (NHL) 79 20 24 44 35 22 6 8 14 14
Zigomanis, Mike 6'0 200 R Toronto, ON 01/17/81 Toronto (AHL) 7 0 13 13 0 – – – – –
Djurgarden (SEL) 27 4 7 11 12 5 0 0 0 8
DEFENCE REGULAR SEASON PLAYOFFS

PLAYER HT WT SHOT BIRTHPLACE BORN 2009-10 CLUB GP G A PTS PIM GP G A PTS PIM
Aulie, Keith 6'5 217 L Regina, SK 06/11/89 Abbotsford (AHL) 43 2 4 6 32 – – – – –
Toronto (AHL) 5 0 0 0 6 – – – – –
Beauchemin, Francois 6'0 213 L Sorel, QC 06/04/80 Toronto (NHL) 82 5 21 26 33 – – – – –
Canada (WC) 7 0 1 1 0 – – – – –
Blacker, Jesse 6'1 190 R Toronto, ON 04/19/91 Toronto (AHL) 6 0 1 1 0 – – – – –
Windsor (OHL) 9 0 3 3 12 – – – – –
Owen Sound (OHL) 48 6 24 30 62 – – – – –
Brennan, Mike 6'0 205 R Smithtown, NY 01/24/86 Rockford (AHL) 72 3 6 9 113 3 0 0 0 0
Engel, Josh 6'3 220 L Rice Lake, WI 07/07/84 Toronto (AHL) 70 4 13 17 18 – – – – –
Finger, Jeff 6'1 209 R Houghton, MI 12/18/79 Toronto (NHL) 39 2 8 10 20 – – – – –
Gunnarsson, Carl 6'2 196 L Orebro, SWE 11/09/86 Toronto (NHL) 43 3 12 15 10 – – – – –
Toronto (AHL) 12 0 2 2 2 – – – – –
Sweden (WC) 9 1 1 2 2 – – – – –
Gysbers, Simon 6'4 200 R Richmond Hill, ON 05/07/87 Toronto (AHL) 14 0 1 1 2 – – – – –
Lake Superior (CCHA) 38 6 9 15 46 – – – – –
Holzer, Korbinian 6'3 205 R Munich, DEU 02/16/88 Dusseldorf (DEL) 52 6 16 22 96 3 0 0 0 4
Germany (OLY) 4 0 0 0 2 – – – – –
Germany (WC) 8 0 0 0 22 – – – – –
Kaberle, Tomas 6'1 214 L Rakovnik, CZE 03/02/78 Toronto (NHL) 82 7 42 49 24 – – – – –
Czech (OLY) 5 1 2 3 0 – – – – –
Komisarek, Mike 6'4 243 R West Islip, NY 01/19/82 Toronto (NHL) 34 0 4 4 40 – – – – –
Lashoff, Matt 6'3 204 L East Greenbush, NY 09/29/86 Tampa Bay (NHL) 5 0 0 0 21 – – – – –
Norfolk (AHL) 68 8 16 24 105 – – – – –
Lebda, Brett 5'9 195 L Buffalo Grove, IL 01/15/82 Detroit (NHL) 63 1 7 8 24 2 0 0 0 0
Mikus, Juraj 6'4 185 L Trencin, SVK 11/30/88 Toronto (AHL) 68 5 18 23 38 – – – – –
Paris, Drew 6'4 200 R Pointe-Claire, QC 05/12/88 Toronto (AHL) 2 1 2 3 2 – – – – –
Gwinnett (ECHL) 68 12 33 45 60 – – – – –
Phaneuf, Dion 6'3 214 L Edmonton, AB 04/10/85 Toronto (NHL) 26 2 8 10 34 – – – – –
Calgary (NHL) 55 10 12 22 49 – – – – –
Richmond, Danny 6'0 192 L Chicago, IL 08/01/84 Rockford (AHL) 15 0 6 6 31 4 0 1 1 5
Peoria (AHL) 54 1 15 16 135 – – – – –
Schenn, Luke 6'2 229 R Saskatoon, SK 11/02/89 Toronto (NHL) 79 5 12 17 50 – – – – –
Smith, Barron 6'5 205 R Hinsdale, IL 04/02/91 Peterborough (OHL) 36 0 4 4 62 3 0 0 0 2
REGULAR SEASON PLAYOFFS
GOALTENDERS HT WT CATCH BIRTHPLACE BORN 2009-10 CLUB GP W-L-OT AVG SO GP W- L AVG SO
Engelage, Andrew 6'5 206 L Oshawa, ON 10/26/88 Toronto (AHL) 10 2-6-1 4.27 0 – – – –
Reading (ECHL) 11 7-3-0 3.89 0 1 0-0 3.00 0
Giguere, Jean-Sebastien 6'1 202 L Montreal, QC 05/16/77 Toronto (NHL) 15 6-7-2 2.49 2 – – – –
Anaheim (NHL) 20 4-8-5 3.14 1 – – – –
Gustavsson, Jonas 6'3 192 L Danderyd, SWE 10/24/84 Toronto (NHL) 42 16-15-9 2.87 1 – – – –
Sweden (OLY) 1 1-0-0 2.00 0 – – – –
Sweden (WC) 6 4-2-0 1.79 0 – – – –
Reimer, James 6'2 208 L Winnipeg, MB 03/15/88 Toronto (AHL) 24 14-8-2 2.25 1 – – – –
Rynnas, Jussi 6'5 205 L Pori, FIN 05/22/87 Assat (FIN) 31 – 2.50 – – – – –
Scrivens, Ben 6'2 192 L Spruce Grove, AB 09/11/86 Cornell (ECAC) 34 21-9-4 1.87 7 – – – –