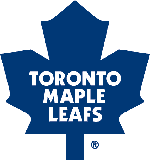 James Reimer Recalled From Marlies
Brian Burke, President and General Manager of the Toronto Maple Leafs, announced Wednesday that goaltender Jean-Sebastien Giguere will be out of the lineup for approximately one to two weeks with a minor groin strain. The injury occurred during the third period of last night's game against Nashville. The Leafs have recalled goaltender James Reimer from the American Hockey League's Toronto Marlies.
Reimer has played in nine games for the Marlies this season posting a record of 5-3-1, a goals against average of 2.90 and a .918 save percentage. The 6-2, 208-pound goaltender was originally the Leafs' third choice, selected 99th overall, in the 2006 NHL Entry Draft.
The Toronto Marlies will conclude their 10-game road trip on Friday when they visit the Lake Erie Monsters. The Marlies next home game will take place on Saturday, November 20 when they host the Hamilton Bulldogs. Game time at Ricoh Coliseum is 3 p.m.