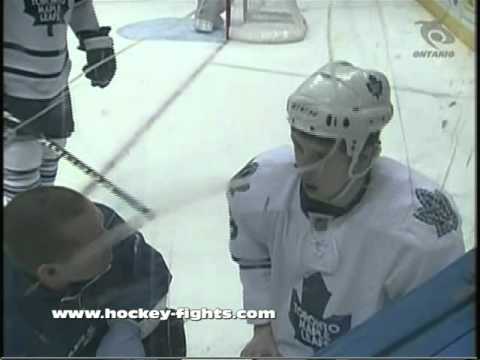 In the second period, around the 17 minute mark in a scuffle behind the Thrashers' goal, Ben Eager lashed out at Colby Armstrong, a forward for the Toronto Maple Leafs and managed to deliver a blow to the head. For this, the player was assessed a match penalty but that wasn't all. He was suspended for 4 games which means he will have to forfeit nearly $21,000 in salary. He will be able to return for the game on January 20 against Tampa Bay but will miss games against Carolina, Philadelphia, Dallas and Florida.
Toronto went on to easily win 9-3 getting 4 goals during four power-plays.
http://www.youtube.com/watch?v=rBxedLzuBgU
Eager racked up 77 penalty minutes in his first season with the Atlanta Thrashers. He has 698 penalty minutes in 289 career NHL games. Eager previously played with Chicago and was twice suspended for three game spans during the 2008-09 season.
Click HERE to read more from William Belle.