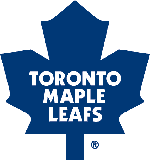 The Toronto Maple Leafs announced on Friday that goaltender Jonas Gustavsson has been loaned to the Toronto Marlies of the American Hockey League for conditioning purposes. Also, goaltender Ben Scrivens has been reassigned from the Marlies to Reading of the ECHL.
Gustavsson has played in 23 games for the Maple Leafs this season and has registered a record of 6-13-2, a goals against average of 3.29 and a save percentage of .890.
Scrivens has split the season between the Marlies and Reading. He has played 13 games with the Marlies and has earned a 2.25 goals against average, a .927 save percentage and a 5-2-3 record. In 11 games with Reading he has a record of 8-3-0, a 2.18 goals against average and a .936 save percentage.