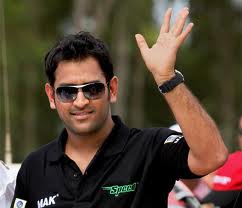 Indian team first International assignment after the World Cup 2011 will be the tour of West Indies where they will play one twenty20 internationals, five match ODI series and three match test series against West Indies.
The venues for the first two Tests will be Sabina Park in Jamaica and the Kensington Oval in Barbados, respectively. West Indies Cricket Board have chosen Windsor Park as the venue for the third and final Test of the series.
The T20I and first two ODIs will be hosted by Trinidad, next two ODI will be played in Antigua and last ODI will be played in Jamaica.
Today's match feed will start on July 10 at 10 AM New York Time.
Live India vs West Indies Cricket Coverage: (Be patient and let the live feed load)
Do not click on any ads in the video player. All ads will close by themselves.
While you enjoy this cricket match

please help Oye! Times serve you better. Your contribution is valuable and appreciated.
1) Please complete our
Oye! Times Website Demographics Survey.
Survey takes only 2 minutes to complete and will open in a new browser window
.

2) Sign up for our
weekly newsletter
. No spam. Keep informed about latest live sports events. Will open in a new browser window
.
3) Leave your comments in the comment section below if you are enjoying this cricket match.
4) Share on facebook or email the web page URL to your friends so they can watch this cricket match also.