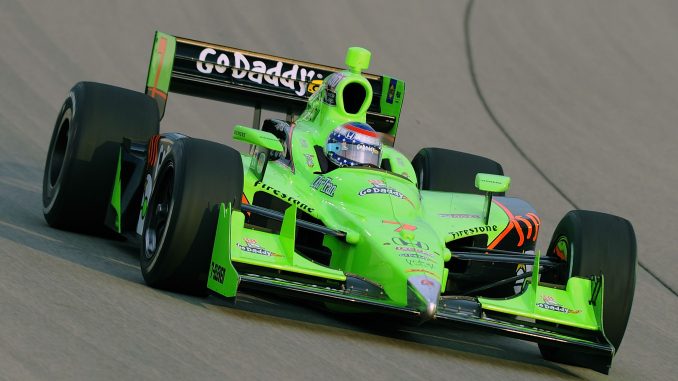 For the last race of her career, professional race car driver Danica Patrick has qualified as the 7th fastest of 35 drivers vying for a slot in the legendary Indianapolis 500.
She will be the only woman in the field, and starts in the third row, inside position for Sunday's race.
"It's really starting to sink in that this is it – my last race. I couldn't ask for a better way to end my racing career, except of course if I can go out with a win at the Indy 500," said Patrick.
"I'm definitely visualizing the checkered flag," Patrick said. "As race day gets closer, I'm getting a little sentimental. I have met so many great people here at Indy. I've had such amazing experiences, and learned a whole lot. I owe much of what I have in life to racing, but I'm ready – I'm ready to experience one last Indy 500 and then move into my next chapter, focusing on my entrepreneurial goals, my creative energy and enjoying what's next in life."
The Indianapolis 500 is where Danica first sped into the spotlight, becoming the first woman to lead laps in the world-renowned race in 2005. It's been a cornerstone of her storied career. She scored the highest Indy 500 finish for a woman, capturing third-place in 2009. She led laps again in the 2011 Indy 500, and has six top-10 finishes in seven Indy 500 career starts. She's also the only woman to have won a Verizon IndyCar Series race, the Indy Japan 300, in 2008.