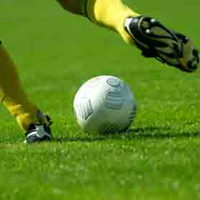 Canada's men's U-17 team has completed a camp and international match series in Morelia, Mexico. The young Canucks had eight days of training and match play in the heat and surroundings of one of the Official Venues for this summer's FIFA U-17 World Cup Mexico 2011. Canada lost the series to Mexico, with the home side winning 2:1 on Wednesday 20 April and 3:0 on Sunday 24 April.
While Canada does not know yet in which city or against which teams it will face at the FIFA U-17 World Cup Mexico 2011, the camp was important for the team's development and preparations. Canada is returning to the FIFA U-17 World Cup for the first time since 1995 after winning a silver medal at the 2011 CONCACAF Men's Under-17 Championship.
"The camp was excellent," said Fleming. "We wanted to come here and have the experience of playing in this culture and this heat. The players have been excellent and the team performed well."
Coach Fleming had 24 players in camp, including five first-time invitees. He also brought in four players from previous camps who missed the CONCACAF championship. Fleming took advantage to see some new players while others were unavailable because of club commitments.
"The key is the learning," said Fleming. "We know we have to be much better with the ball, especially when it will be hot here in June and July. If we don't keep the ball, it will be very difficult. It will be critical now to get more high-quality international matches in the lead up to the FIFA U-17 World Cup."
Canada's men's U-17 team program features players born 1994 or later. The team will continue its preparations in the lead up to the 24-team global event which runs 18 June to 10 July. The Official Draw for the competition is scheduled for 17 May in Ciudad de México, Mexico.