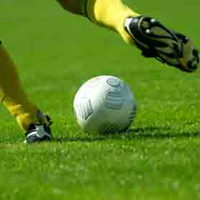 The away teams were victorious on the opening night of the 2011 Nutrilite Canadian Championship. Vancouver Whitecaps FC won 1:0 over Impact Montréal while title holders Toronto FC won 3:0 over 10-man newcomers FC Edmonton. Both semi-final series will continue with the return legs next Wednesday 4 May in Vancouver and Toronto.
Whitecaps captain Terry Dunfield scored the lone goal in the 1:0 victory at Stade Saputo in Montréal. Whitecaps goalkeeper Jay Nolly, the only player who has played in every Nutrilite Canadian Championship match, posted his seventh clean sheet in 13 career matches.
Toronto FC captain Maicon Santos was also on the scoresheet tonight. He opened and closed the scoring, with Alan Gordon notching a goal in between in the 3:0 victory at Commonwealth Stadium. Goalkeeper Stefan Frei has now posted five clean sheets in six matches.
The 2011 Nutrilite Canadian Championship runs 27 April to 25 May. Both of next week's matches will again be broadcast live in high definition on Rogers Sportsnet, the official broadcaster for the Nutrilite Canadian Championship. The Toronto-Edmonton return leg will be played at BMO Field (20.00 ET kickoff) while the Vancouver-Montréal return leg will be played at Empire Field (20.00 PT).