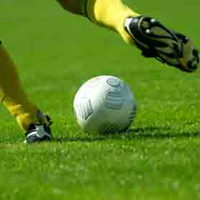 Warner re-elected president of CONCACAF
Jack Warner was unanimously re-elected as president of CONCACAF today at the confederation's 27th Ordinary Congress in Miami. Warner, a FIFA vice president, ran un-opposed and is returning for his sixth consecutive term.
The congress was part of the confederation's year-long 50th anniversary celebration and featured the presence of FIFA President Sepp Blatter, who has attended every CONCACAF congress over the past 20 years.
In other CONCACAF elections, Lisle Austin of Barbados and Mexican Football Federation President Justino Compean were elected as CONCACAF vice presidents from the Caribbean and North American zones, respectively.
Ariel Alvarado of Panama also was re-elected to the Executive Committee as a member from the Central America.
Guatemala's Rafael Salguero will retain his seat on the FIFA Executive Committee as the Central American zone member.
Monterrey wins title, beats Real Salt Lake 1-0
Monterrey won the CONCACAF Champions League on Wednesday, overcoming a capacity crowd of 20,378 at Rio Tinto Stadium in Sandy, Utah, to defeat Real Salt Lake 1-0 and complete a 3-2 aggregate victory.
Monterrey, which won a goal from Chilean Humberto Suazo, became the third Mexican team to lift the trophy in the tournament's three-year existence and the sixth straight from the country to win the confederation's club championship.
The title qualified Monterrey as the CONCACAF representative for the FIFA Club World Cup to be played in December in Japan.
Mexican, Central American clubs close on domestic titles, Champions League berths
Mexico
Tigres UANL won its fourth straight game Saturday to finish atop the Torneo Clausura standings and head the field for the Mexican league Liguilla playoffs. The quarterfinals will begin Wednesday with Chivas vs. Tigres and Cruz Azul vs. Atlante. The remaining two quarterfinals will start Thursday with Monterrey vs. Pumas and America vs. Morelia. The deciding second legs will be played Saturday and Sunday. The Clausura winner and runner-up will qualify for the 2011-12 CONCACAF Champions League.
Costa Rica
San Carlos shocked Saprissa 2-0 Sunday to rally for a 3-2 aggregate victory and advance to the Costan Rican Verano finals. It will face Alajuelense, who defeated Herediano in the other semifinal, in the title series May 7 and May 14. (Found dates on Soccerway, need confirmation). Alajuelense already has qualified for the Preliminary Round of next season's Champions League as the Invierno winner.
Honduras
Olimpia beat Marathon 1-0 on Sunday to reach the finals of the Honduran Clausura. In the other semifinal, Motagua defeated Vida. The finals will be played on May 8 and May 15 with the winner advancing to the next CONCACAF Champions League along with Apertura champion Real Espana.
Guatemala
Comunicaciones routed Penarol 7-0 in the second leg of their quarterfinal series Saturday to advance to the semifinals of the Guatemalan Clausura playoffs. Los Cremas will face Heredia, while Mictlan will face Municipal in the other semifinal. Apertura champion Comunicaciones, already guaranteed a Preliminary Round place, can assure itself of a berth in the Group Stage of next season's Champions League by winning the Clausura crown.
El Salvador
Metapan defeated FAS 3-2 on Saturday, and Firpo drew 1-1 against Alianza on Sunday to open the semifinals of the Salvadoran Clausura playoffs. The second legs are set for Sunday. Metapan already has clinched a place in the Champions League for a fourth straight time with its Apertura title. It is seeking a second trip to the Group Stage.
Panama
San Francisco defeated Sporting SM 2-1 while Tauro drew 1-1 with Chorillo on Saturday in the first leg of their semifinal series of the Panamanian Clausura. The second legs of both series will be played on Friday.
Canada
Major League Soccer sides Vancouver and Toronto opened their bids for the Nutrilite Canadian Championship with away victories on Wednesday, beating second-division clubs Montreal and Edmonton. In Montreal, captain Terry Dunfield scored with a header in the 67th minute to lead Vancouver over the Montreal Impact 1-0 in the first leg of their semifinal series.
Across the country in Alberta, Maicon Santos scored twice to lead Toronto FC past a 10-man FC Edmonton 3-0. All four sides will play again Wednesday, May 4, with the winners advancing to a two-leg final May 18 and May 25. The champion will qualify as Canada's lone representative for the Champions League
CONCACAF teams learn opponents in FIFA U-20 World Cup
CONCACAF champion Mexico was drawn with Argentina, England and North Korea for the first round of the Under-20 World Cup in Colombia on Wednesday.
In a ceremony that included a performance by Colombian singer Jorge Celedon and attended by 600 guests including tournament chairman and CONCACAF President Jack Warner, CONCACAF runner-up Costa Rica was placed in Group B in Manizales and Pereira with Australia, Ecuador and Spain.
First-time qualifier Guatemala will face Croatia, Saudi Arabia and Nigeria in Group D in Armenia and Pereira, while Panama was drawn into Group E with Brazil, Egypt and Austria in games to be played in Barranquilla and Cartagena.
Brazil beats Mexico in Miami Cup final
Buru and Anderson both scored for a second straight match and 13-time world champion Brazil won the Miami Cup beach soccer tournament on Sunday with a 3-1 victory over Mexico.
The United States defeated Spain on penalties 1-0 after a 3-3 draw to claim second place in the four-team exhibition event that served as preparation for CONCACAF champion Mexico for the World Cup in Ravenna, Italy, September 1-11.
The United States, which defeated Mexico 7-6 on Friday, claimed second and earned some measure of revenge against its southern neighbor after failing to qualify for the World Cup.
National associations matches
3.25.2011: Panama City:
PANAMA – BOLIVIA 2:0
3.24.2011: Havana, Cuba:
CUBA – EL SALVADOR 0:2
3.25.2011: Seoul:
SOUTH KOREA- HONDURAS 4:0
3.25.2011: Montego Bay, Jamaica:
JAMAICA – VENEZUELA 0:2
3.26.2011: San Jose, Costa Rica:
COSTA RICA – CHINA 2:2
3.26.2011: Bassaterre, St. Kitts and Nevis:
ST. KITTS & NEVIS – GRENADA 0:0
3.26.2011: New York:
UNITED STATES – ARGENTINA 1:1
3.26.2011: Oakland:
MEXICO – PARAGUAY 3:1
3.26.2011: Havana, Cuba:
CUBA – PANAMA 0:2
3.27.2011: San Salvador, El Salvador:
EL SALVADOR – JAMAICA 2:3
3.28.2011: Mazatenango, Guatemala:
GUATEMALA – BOLIVIA 1:1
3.29.2011: San Jose, Costa Rica:
COSTA RICA – ARGENTINA 0:0
3.29.2011: Nashville:
UNITED STATES – PARAGUAY 0:1
3.29.2011: San Diego:
MEXICO – VENEZUELA 1:1
4.1.2011: St. Georges, Grenada:
GRENADA – ST. KITTS & NEVIS 0:0
5.22.2011: TBD:
CAYMAN ISLANDS – BELIZE
5.28.2011: Seattle:
MEXICO – ECUADOR
5.28.2011: Houston:
EL SALVADOR – HONDURAS