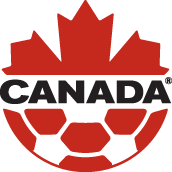 Canada clinched a berth in the semi-final stage of the 2012 CONCACAF Men's Olympic Qualifying tournament, but failed to win its group finale after an added-time Cuba goal sunk any chance of a first-place finish. Canada drew 1:1 with Cuba in the Monday 26 March match, giving Canada five points in three matches in five quick days. All three group matches were played in Nashville, TN.
Canada will travel to Kansas City on Tuesday before facing the winner of Group B (from Los Angeles) in the first of two semi-final matches on Saturday 31 March. Canada is expected to face Mexico for a spot in the London 2012 Olympics. Mexico not only leads its group, but also has a 10-goal advantage over the one team that could tie Mexico on six points: Mexico has six points and a +9 goal differential while Honduras has three points and a -1 goal differential.
Canada held a one-goal lead for more than an hour before Maykel Reyes scored the equaliser on a header from a Dairon Blanco free kick just outside the Canadian box. The goal was scored in the 91st minute, less than two minutes before referee Hugo Cruz blew his final whistle.
Canada had one final chance on a corner kick in the final minute, but could not score a winning goal. In all, Canada won nine corner kicks in the match and monopolized most of the possession. It was evident throughout the match, however, that the team had little left in the tank playing its third competitive match since 22 March.
"We knew coming into this game it was going to be difficult," said coach Tony Fonseca. "Third game in five days – it takes its toll on the players. We spoke about that and we spoke about managing the game a little better."
Canada scored its one and only goal in the 25th minute as James hit the target for the Reds. Working down deep in the Cuban box, Lucas Cavallini played it back to James at the top of the box who fired his low shot to the bottom right corner of the net.
Canada's best chance for a second goal came in the 71st minute on a Russell Teibert free kick. Teibert's dangerous kick from just outside the box was tipped over the crossbar by Cuban goalkeeper and captain Odisnel Cooper.
The match was all but wrapped up when Cuba equalised in added time on a free kick.
Canada's starting XI featured Michal Misiewicz in goal, Matt Stinson at right back, Drew Beckie and Doneil Henry at centre back, Russell Teibert at left back, and Samuel Piette, Shaun Saiko, Marcus Haber, Lucas Cavallini, Carl Haworth and Evan James from the midfield up through to the attack.
In the second half, coach Fonseca replaced Saiko off with Kyle Bekker (46′), Haworth off for Philippe Davies (77′), and Cavallini off for Sherif El-Masri (83′).
Cuba's starting XI featured Odisnel Cooper in goal, Dairon Blanco at right back, Renay Malblanche and Arturo Diz Pe at centre back, Yoisel Salazar at left back, and Félix Guerra, Aricheell Hernandez, Jorge Fariñas, Osay Martinez, Maikel Chang and Heviel Cordovés from the midfield up to the attack.
In the second half, coach Raúl Triana Gonzalez switched Chang off for Maykel Reyes (69′) and Fariñas off for Ricardo Peña (72′).
Referee Cruz issued three cautions in the match, first to Canada's Samuel Piette (65′) and then to Cubans Osay Martinez (84′) and eventual goal scorer Blanco (88′). Both teams played the match without suspended players: Canada wihtout Randy Edwini-Bonsu and Cuba without either José Macías or Domingo Francisco. Canada was also playing without injured striker Babayele Sodade who returned to his club in Major League Soccer (Seattle Sounders FC).
Also of note on the day, the 26 March match featured the two youngest teams of the competition (both teams have an average age younger than 21, albeit Cuba is slightly younger). Each team used one of their two 1994-born players in the match, with Canada dressing Piette (the youngest player in the competition) and Cuba dressing Diz Pe. The other 1994-born players are Alderson (Canada), Saez (Cuba) and Jomal Williams (Trinidad and Tobago).
Canada finished the 2012 CONCACAF Men's Olympic Qualifying group phase unbeaten with one win and two draws.
Canada 1 – 1 Cuba, Reaction (video):