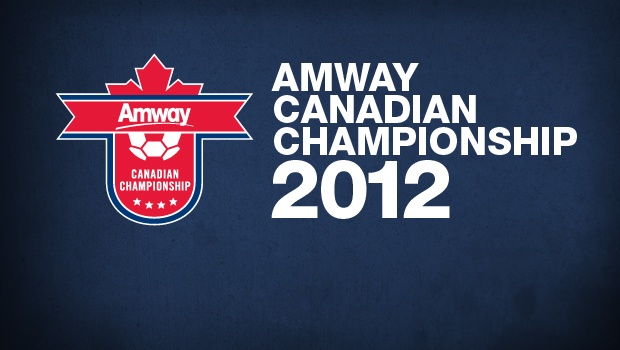 The opening leg of the 2012 Amway Canadian Championship semi-final stage kicks off this Wednesday 2 May in Montréal, QC and Edmonton, AB. The four Canadian professional clubs will compete to earn the coveted spot in the 2012-13 edition of CONCACAF Champions League.
This year marks the fifth edition of the Amway Canadian Championship. Six matches will be played over four Wednesday nights, with the semi-final series on 2 and 9 May and the championship final series on 16 and 23 May. The four competing teams are Toronto FC, Vancouver Whitecaps FC, FC Edmonton and Impact Montréal.
In the first of the semi-final stage, three-time defending champion Toronto FC will visit first-year MLS club Impact Montréal, the one other national winner in the Championship's short history (2008). Leg one of this semi-final will be played at Stade Olympique in Montréal on 2 May (kickoff at 20.00 local). The two Eastern clubs will resume their semi-final in Toronto on 9 May.
Vancouver Whitecaps FC, currently the best standing MLS entry amongst Canadian clubs, will travel to FC Edmonton, the lone NASL club in this year's Championship, for the other semi-final. The first leg of their semi-final will be held at Commonwealth Stadium in Edmonton, AB with a 20.00 local kickoff. The two clubs will meet again in Vancouver on 9 May in the second leg of their semi-final.
The home-and-away Championship final will be played on 16 and 23 May.