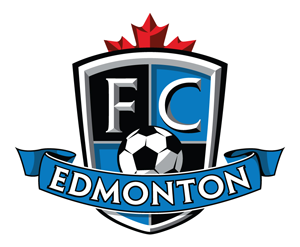 2011 regular season champs are in town on Sunday
It hasn't been the greatest start to the season for either club so far but on Sunday, FC Edmonton and the Carolina RailHawks will face each other for the first time in 2012 (K.O. 2 p.m. @ Clarke Stadium), with both teams looking to climb out of the NASL standings basement.
The Eddies have not done well against the Hawks historically. They've faced each other four times with Edmonton earning just one draw. The last time the two teams played each other Carolina handed the Eddies a 4-1 loss back in July, 2011.
This season things are different however. FC Edmonton has made changes to its line up and so have the RailHawks. Head coach Martin Rennie is gone (Vancouver Whitecaps FC) along with star strikers Etienne Barbara (Vancouver Whitecaps FC) and Pablo Campos (San Antonio Scorpions). They also moved centreback Brad Rusin on to Danish side HB Koge halfway through the season.
The new look RailHawks have struggled to jell so far and FCE captain Paul Hamilton hopes to take advantage of that.
"It's still early in the season but we really need to get this win," Hamilton said. "It's not only important in the standings but also for team
confidence. We haven't won against the RailHawks yet and Sunday would be a great time to change that."
FC Edmonton hasn't played an NASL match since April 22 when they suffered a heartbreaking last minute loss to 2011 NASL champions Minnesota Stars FC.