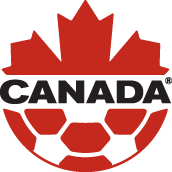 Canada's women's U-17 team defeated Japan 2:1 in an international friendly on Thursday morning in Sunrise, FL. Both of Canada's goals were scored by second half substitutes Jade Kovacevic and Abigail Raymer. Canada and Japan have both qualified for this September's FIFA Women's U-17 World Cup in Trinidiad and Tobago.
"Today's match required a disciplined performance from our team," said head coach Bryan Rosenfeld. "Playing against a technically skilled team like Japan as well as in the hot conditions we needed to ensure that we were defensively solid. It is a positive win, but we still need to improve technically and tactically prior to the World Cup."
In an evenly played match both teams had numerous chances to score. Canada opened the scoring in the 47th minute as Kovacevic made an immediate impact after being introduced by coach Rosenfeld at half time. Japan responded well to going behind and created a flurry of scoring opportunities before eventually levelling the match in the 57th minute. The match settled following the explosive opening to the second half, setting up Raymer to score the match winner in the 85th minute.
For this match, coach Rosenfeld's starting XI featured Rachelle Beanlands in goal, Ally Courtnall at left back, Alison Clarke and Nicole Setterlund at centre back, Yazmin Ongtengco at right back, Diamond Simpson, Chantale Campbell and Nour Ghoneim in a three player midfield, and Haisha Cantave, Charléne Achille and Kinley McNicoll from right to left up front.
In a back-and-forth opening half both sides enjoyed brief periods of dominance but were unable to capitalize on several scoring chances.
Canada's Simpson was set-up 10 yards out from goal in the 23rd minute following some nice combination play from Courtnall and Cantave but could only fire high over the goal.
For its part Japan was creating opportunities but could not find a way past Canadian goalkeeper Beanlands who made several excellent saves in the first half. "We had good goalkeeping when we needed it today and that gave us the momentum to go on and win the game," said coach Rosenfeld.
Rosenfeld made two substitutes to start the second half and both would contribute in a big way. Ghoneim and Achille were replaced by Kovacevic and Raymer.
Just two minutes after coming into the match Kovacevic had the ball in the back of the goal and Canada in the lead. Fellow substitute Raymer was involved in the build up as she received a pass from Cantave before playing in Kovacevic who powered an unstoppable left foot strike in the top left corner.
Japan responded well to going a goal behind and immediately attacked the Canadian defence. Following a flurry of chances Mina Tanaka fired Japan onto level terms.
The match then settled back into a midfield battle as both teams caught their breath following the high-speed opening to the second half.
Coach Rosenfeld made two additional changes to his side as McNicoll and Cantave were replaced by Kylie Davis and Heather Young.
As the match reached the 85th minute it seemed to be headed for a hard fought draw, but there was late drama still to come. A strong run from Courtnall forced the Japanese defence to clear the ball for a Canadian corner. Campbell stepped up to take the kick and found Raymer who knocked the ball into the goal from three yards out. Coach Rosenfeld described the goal as a "well executed set piece."
Rosenfeld singled out goalkeeper Beanlands and second half goal scorers Kovacevic and Raymer as his players of the match.
The Florida camp and Japan match launch Canada's on-field preparations for the FIFA U-17 Women's World Cup Trinidad and Tobago 2010. Canada will face Ghana, Brazil and the yet-to-be determined second-place finisher from the European championship in Group D. Canada, whose title sponsor is BMO Financial Group, will hold several camps in the lead-up to the FIFA U-17 Women's World Cup Trinidad and Tobago 2010. Canada will next be together in the Toronto area in early July.