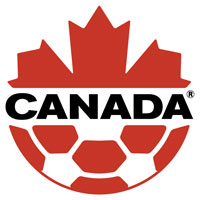 Canada drew another point at the FIFA U-17 World Cup UAE 2013, finishing even 1:1 with Iran in the second group match of the competition. The two sides traded goals on either side of the half of the 22 October match at Rashid Stadium in Dubai, UAE.
Amirhossein Karimi opened the scoring in the 9th minute with a shot from distance, but Jordan Hamilton equalised in the 48th minute as Canada came roaring out of the gate in the second half. Iran finished strong and thought they might find the winner, but Canada's man of the match Marco Carducci was the difference in earning Canada a point.
This marks Canada's sixth participation at the FIFA U-17 World Cup UAE 2013, with this year's edition featuring players born 1996 or later. The 24-team tournament runs 17 October to 8 November.
Canada's next match at the FIFA U-17 World Cup UAE 2013 will be in three days when Canada faces Argentina on Friday 25 October (live on Sportsnet World, 12.00 ET / 09.00 PT).