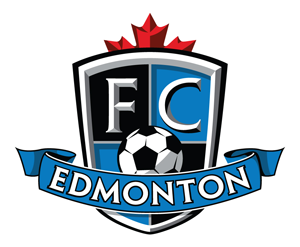 One of the club's original signings will pursue other opportunities
FC Edmonton and forward Michael Cox could not come to terms on a contract for the 2014 season, making the 21-year-old Calgarian a free agent after his current contract expires on Nov. 3, 2013.
"Michael Cox has played hard for FC Edmonton over the past three years, and he has gathered his share of followers here in Edmonton," said FCE general manager Rod Proudfoot. "He is a fine young man and we sincerely wish him the best of luck in following his dream."
Cox signed his first professional contract with the club in 2010 as one of the original members. He scored the club's first-ever goal in an exhibition game against the Montreal Impact.
The forward made his professional debut in 2011 and has scored 10 goals in over 50 appearances.
"I want to thank the owner, Tom Fath, for giving me an opportunity, the coaching staff that has helped me develop over the years and the great support from the fans," Cox said. "I wish FC Edmonton all the best in the future."