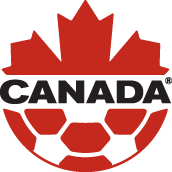 Canada is facing China PR in a Women's International Friendly match this Thursday 30 September at BMO Field in Toronto, ON. The international match, which is presented by Winners, kicks off at 19.30 local time. Tickets for the match start at just $15 and are available via Ticketmaster (Ticketmaster.ca / 416.872.5000), the BMO Field box office and the Ontario Soccer Association (for group sales, contact Jamie Smith – JSmith@soccer.on.ca).
Canada has been training in Alliston, ON since last week, which is part of the team's overall preparations for the 2010 CONCACAF Women's World Cup Qualifier from 28 October to 8 November. The team did not train on Monday, but did meet with CBC Sports, the official Canadian broadcaster of next year's FIFA Women's World Cup Germany 2011.
On Tuesday 28 September, Canada will train at 10.00 at the Nottawasaga Inn & Resort in Alliston, ON. The training session is open to fans, coaches and media alike, with Rogers Sportsnet part of the group that will make the trip north of Toronto. Rogers Sportsnet is the official broadcaster for this Thursday's Women's International Friendly match. The match will be broadcast live on Rogers Sportsnet East and Rogers Sportsnet Ontario.
After the morning training session, Canada will travel south to Toronto and check in at its official team hotel. The team will then attend the CONCACAF Champions League match at BMO Field between Toronto FC and Real Salt Lake. Canada's national team will be introduced to the fans at half time.
On Wednesday 29 September, Canada will train at 10.00 at BMO Field in Toronto. The training session is open to media only. Following the training session, coaches and captains from Canada and China PR will meet the media in a press conference at BMO Field. The press conference commences at 11.30. China PR has its official training session later that evening at 19.00 at BMO Field.
The Women's International Friendly match then takes place on Thursday 30 September. Canada, whose title sponsor is Winners and presenting sponsor is Teck, has an all-time record of 26 wins, five losses and 17 draws at home.