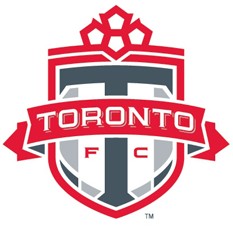 Former TFC forward selected in 2010 expansion draft.
Toronto FC forward O'Brian White has been selected by Vancouver Whitecaps in the 2010 Major League Soccer Expansion Draft. White was one of 10 selections made by Vancouver to assist them in putting together a roster for their first season in Major League Soccer in 2011. Portland Timbers also selected 10 players on Wednesday from teams across the league ahead of their inaugural MLS season next year.
White, 24, was picked by Toronto FC fourth overall in the 2009 MLS SuperDraft from the University of Connecticut. He missed much of his rookie season due to injury, but went on to score four goals and register four assists in a total of 33 MLS appearances for the club.
"It is always difficult to see a player leave in the Expansion Draft but it is something we have to deal with," said Earl Cochrane, Toronto FC interim director of soccer.
"We had to make decisions on which of our players to protect and it is always a calculated risk based on a number of factors. We thank O'Brian for his contribution to our club over the last couple of years and wish him success for the future."
White made his Toronto FC debut in an international friendly against River Plate of Argentina in July 2009 and scored his first MLS goal in a 2-0 win at home to D.C United on August 15, 2009.
The Jamaican born forward was raised in Scarborough, Ontario and attended Lester B. Pearson High School. In 2007, he was the MAC Hermann Trophy winner, the most prestigious individual award in intercollegiate soccer. That season he finished with 23 goals and seven assists.
Below is the complete list of players selected in the 2010 MLS Expansion Draft.
Portland Timbers
1. Dax McCarty (FC Dallas)
2. Eric Brunner (Columbus Crew)
3. Adam Moffat (Columbus Crew)
4. Anthony Wallace (Colorado Rapids)
5. David Horst (Real Salt Lake)
6. Robbie Findley (Real Salt Lake)
7. Peter Lowry (Chicago Fire)
8. Jonathan Bornstein (Chivas USA)
9. Jordan Graye (D.C. United)
10. Arturo Alvarez (San Jose Earthquakes)
Vancouver Whitecaps
1. Sanna Nyassi (Seattle Sounders FC)
2. Atiba Harris (FC Dallas)
3. Nathan Sturgis (Seattle Sounders FC)
4. Shea Salinas (Philadelphia Union)
5. Alan Gordon (Chivas USA)
6. O'Brian White (Toronto FC)
7. Alejandro Moreno (Philadelphia Union)
8. Joe Cannon (San Jose Earthquakes)
9. Jonathan Leathers (Sporting Kansas City)
10. John Thorrington (Chicago Fire)