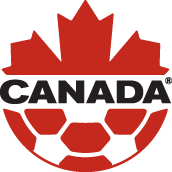 Canada has been drawn into Group A of the FIFA Women's World Cup Germany 2011 with France, Nigeria and host Germany. Canada will in fact face the host Germany in the opening match of the tournament on 26 June 2011. Canada then faces France on 30 June and Nigeria on 5 July.
Should Canada advance beyond the group phase, it will face first or second place from Group B in the quarter-final stage, which features Japan, New Zealand, England and Mexico. In the semi-final stage, it would face a team from either Group C (USA, Korea DPR, Colombia, Sweden) or Group D (Brazil, Australia, Norway or Equitorial Guinea).
"Playing the holders Germany in front of their home crowd in the opening match is a big task," said Canadian national coach Carolina Morace. "The Germans, though, might be a little nervous in the circumstances, too. I see no reason why we shouldn't take something from the opening match, provided we play well."
Canada, whose title sponsor is Winners and presenting sponsor is Teck, will be participating in its fifth consecutive FIFA Women's World Cup, dating back to the second competition at Sweden 1995. Germany and Nigeria are both taking part in their sixth FIFA Women's World Cup while France is taking part in its second FIFA Women's World Cup.
Earlier this month, Canada won the 2010 CONCACAF Women's World Cup Qualifier in Cancún, Mexico. Canada has won six consecutive matches dating back to the 30 September home Women's International Friendly at BMO Field. Up next for the Canadian team is the four-team II Torneio Internacional in São Paulo, Brazil.
The FIFA Women's World Cup Germany 2011 runs 26 June to 17 July in nine German cities: Augsburg, Berlin, Bochum, Dresden, Frankfurt, Leverkusen, Mönchengladbach, Sinsheim, and Wolfsburg.
CANADA AT THE FIFA WOMEN'S WORLD CUP GERMANY 2011
26/06/2011 – Berlin – Germany vs Canada
30/06/2011 – Bochum – Canada vs France
05/07/2011 – Dresden – Canada vs Nigeria