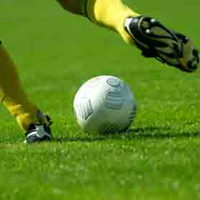 Toronto FC's first match of preseason ended in a 1-1 draw against Partizan Belgrade of Serbia in Turkey on Wednesday. Canadian defender Nana Attakora gave Toronto a sixth minute lead but Nemanja Tomic tied the game for Partizan four minutes before half time. Toronto captain Dwayne De Rosario missed a penalty with the score at 1-0.
"We are very satisfied with the way the game went," said Toronto FC First Assistant Coach Bob de Klerk. "We had good chances and defended well against a team that is of a very high standard. The team has been training well but it is always good to see the players in a match to be able to assess them. Overall we are happy with the way things are going for us so far."
Toronto FC Head Coach Aron Winter named four trialists in the starting lineup – Canadian left back Gianluca Zavarise, Uruguayan striker Santiago Gonzalez Areco and Dutch forwards Nick Soolsma and Javier Martina.
Toronto changed all 11 players at half time but maintained their 4-3-3 formation. The second half lineup included two more players on trial with the club, Ghanaian midfielder King Gyan Osei and Dutch winger Bas Ent. SuperDraft pick Joao Plata also saw action in the second half along with Toronto FC Academy players Ashtone Morgan and Oscar Cordon.
Scoring Summary:
Toronto FC: Nana Attakora 6′
Partizan Belgrade: Nemanja Tomic 41′
Toronto FC first half lineup: Stefan Frei, Dan Gargan, Nana Attakora, Adrian Cann, Gianluca Zavarise, Jacob Peterson, Nick LaBrocca, Dwayne De Rosario, Nick Soolsma, Javier Martina, Sergio Gonzalez Areco
Toronto FC second half lineup: Milos Kocic, Ty Harden, Doneil Henry, Emmanuel Gomez, Ashtone Morgan, King Gyan Osei, Nathan Sturgis, Oscar Cordon (Dwayne De Rosario 85′), Bas Ent, Maicon Santos, Joao Plata