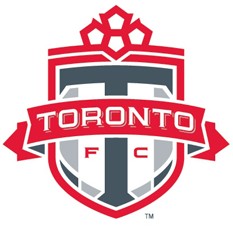 Matt Stinson scored the only goal of the game as Toronto FC won 1-0 against Red Star Belgrade of Serbia in preseason action on Sunday. The TFC Academy midfielder's 41st minute strike earned the Reds their first win of 2011 in the second game of their training camp in Antalya, Turkey.
"It was a good game against strong opponents," said Toronto FC Head Coach and Technical Director Aron Winter. "I am satisfied because the players did everything that we asked of them and we are getting better with each game."
"We want to play good football and keep the ball. We have to keep working on some things but we are only a week into training camp. We have another five weeks until our first game and I am sure we will be ready," explained Winter.
Toronto FC opened training camp with a 1-1 tie against Partizan Belgrade on Wednesday, February 2. The Reds will play the final match of their training camp in Turkey on Thursday, February 10 against Dinamo Zagreb of Croatia.
Team Notes:
Ahead of the match, Toronto FC added two new trialists to their training camp roster, 32-year-old Dutch midfielder Elbekay Bouchiba and English defender Chris Hunter. Bouchiba was named in the starting lineup against Red Star Belgrade along with fellow trialists David Monsalve, Nick Soolsma and Javier Martina.
Toronto changed all 11 players for the second half and introduced four more trialists including Hunter. King Osei Gyan, Bas Ent and Gianluca Zavarise also came into the game.
Toronto captain Dwayne De Rosario was not available for the match as he left training camp Sunday to join up with Canada's Men's National Team ahead of their international friendly in Greece on Wednesday, February 9. Toronto defender Adrian Cann was a late call-up to Canada's squad and will travel to Greece on Monday.
Scoring Summary:
Toronto FC: 41′ Matt Stinson
Red Star Belgrade: –
Toronto FC first half lineup: David Monsalve, Demitrius Omphroy, Adrian Cann, Nana Attakora, Ashtone Morgan, Matt Stinson, Elbekay Bouchiba, Oscar Cordon, Nick Soolsma, Maicon Santos, Javier Martina
Toronto FC second half lineup: Milos Kocic, Dan Gargan, Ty Harden, Doneil Henry, Chris Hunter, Matt Gold, King Osei Gyan, Gianluca Zavarise, Bas Ent, Keith Makubuya, Joao Plata