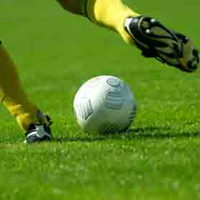 Toronto FC closed their time in Turkey with a 3-1 defeat against Dinamo Zagreb on Thursday. Canadian trialist Gianluca Zavarise scored Toronto's goal in the 46th minute.
Toronto started slowly and conceded two early goals. Jakub Sylvestr opened the scoring inside the first minute and Dinamo doubled their lead through Josip Brezovec six minutes later.
Zavarise pulled Toronto back into the contest just after half time following good work on the wing by Jacob Peterson, but despite dominating possession the Reds were unable to find a game tying goal.
Dinamo added a third goal from the penalty spot against the run of play in the 81st minute.
"We didn't start well," said Toronto FC First Assistant Coach Bob de Klerk. "We were not sharp, not focused. We were behind within the first minute and made it very difficult for ourselves against a team like Dinamo Zagreb that has played in the Champions League and is full of good players."
"After we went down by two goals I thought we did well to get back into the game and I saw some good things from the team. We scored a good goal to make it 2-1 and then we should have been awarded a penalty as well.
It was our third match in two weeks so it wasn't too bad."
Toronto FC will return to Toronto on Saturday and will train in Oakville next week before heading to Orlando, Florida on Monday, February 21 where they will participate in the Walt Disney World Pro Soccer Classic.
Team Notes:
Toronto Head Coach Aron Winter named five trialists in the starting lineup. Dutch left back Kevin Westmaas made his first appearance for the team. King Osei Gyan and Elbekay Bouchiba started in midfield with Dutch forwards Nick Soolsma and Javier Martina making their third start of preseason.
Toronto made nine changes at half time and introduced three more trialists. Eddy Sidra, Chris Hunter and Gianluca Zavarise all came into the match.
Toronto captain Dwayne De Rosario and defender Adrian Cann did not play in the match. The duo only arrived back at the team's training camp in Antalya an hour before kickoff having played in Canada's 1-0 defeat in Greece on Wednesday.
Toronto FC first half lineup: Stefan Frei, Demitrius Omphroy, Doneil Henry, Ty Harden, Kevin Westmaas, King Osei Gyan, Elbekay Bouchiba, Oscar Cordon, Javier Martina, Nick Soolsma, Maicon Santos.
Toronto FC second half lineup: Stefan Frei, Eddy Sidra, Nana Attakora, Chris Hunter, Kevin Westmaas, Nick LaBrocca, Matt Stinson, Nathan Sturgis, Jacob Peterson, Joao Plata, Gianluca Zavarise.
Match Report: For a full match report, click here.
Toronto FC 2011 Preseason Results (1-1-1):
February 2 – Tied 1-1 vs. Partizan Belgrade, Nana Attakora 6′
February 6 – Won 1-0 vs. Red Star Belgrade, Matt Stinson 41′
February 10 – Lost 3-1 vs. Dinamo Zagreb, Gianluca Zavarise 46′