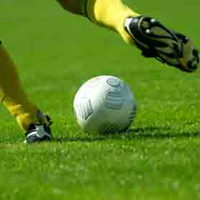 Canada has been drawn into Group C for the upcoming 2011 CONCACAF Men's Under-20 Championship. Canada, Costa Rica and Guadeloupe will face each other in the group phase of the 12-team competition starting 28 March in Ciudad Guatemala, Guatemala.
New dates for the competition were announced as 28 March to 10 April. Group C matches will be played on 28 March, 30 March and 1 April. The schedule has yet to be announced. The top two teams from Group C will face the top two teams from Group D in the quarter-final stage, with Mexico, Trinidad and Tobago and Cuba lined up in Group D.
Also participating in the 2011 competition are Guatemala, Honduras and Jamaica in Group A and USA, Panama and Suriname in Group B. Costa Rica, who were drawn into Group C with Canada, are the defending champions from the 2009 event.
To date, Canada has qualified for eight of the 17 FIFA U-20 World Cups dating back to 1977. Canada's first participation was 1979. Canada has also won two CONCACAF Men's Under-20 Championships, once in 1986 and then again in 1997.
The top four teams from the 2011 CONCACAF Men's Under-20 Championship will qualify for the FIFA U-20 World Cup Colombia 2011. This summer's tournament runs 29 July to 20 August.