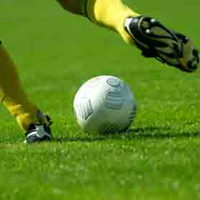 Canada has announced its roster for the upcoming 2011 CONCACAF Men's Under-17 Championship. Coach Sean Fleming has selected 20 players that will travel on Sunday 13 February to Montego Bay, Jamaica for the confederation championship and FIFA U-20 World Cup qualifier.
"We feel we are ready and look forward to our first match," said national U-17 head coach Sean Fleming. "We know there are some great challenges ahead of us and we look forward to meeting them."
Every player selected has taken part in multiple national camps with coach Sean Fleming and his staff. This will be coach Fleming's second trip to the CONCACAF Men's Under-17 Championship, having taking part in the last championship in 2009.
Seventeen of Fleming's 20 selections have been to Montego Bay before. They were part of a two-match series against Jamaica's U-17 team on 31 October and 2 November. Canada and Jamaica split that series, with Canada winning 4:2 on Hallowe'en and Jamaica winning 1:0 two days later.
Coach Fleming's squad has taken part in seven international matches from 26 October to 11 February. Canada posted four wins and three losses, including a recent 1:0 victory over Guatemala on Friday 11 February. The Canadian U-17 squad also took part in the Tournoi International Paul Chillan last May. Canada won all three 60-minute matches to bring home the tournament trophy.
This year's CONCACAF Men's Under-17 Championship has been expanded from eight to 12 teams, so there are three teams in four separate groups. Canada must finish first or second in Group D to advance and face the second- or first-place team from Group C in the quarter-final phase. If Canada wins its quarter-final match, then it will qualify for the FIFA U-17 World Cup Mexico 2011.
Canada opens the 2011 CONCACAF Men's Under-17 Championship on Thursday 17 February against Barbados. Canada's second group match in Saturday 19 February against Honduras.
CANADA
1- GK- Maxime Crépeau | CAN / Académie Impact Montréal
2- M- Samuel Piette | FRA / FC Metz
3- D- Adam Polakiewicz | CAN / Vancouver Whitecaps FC Residency
4- D- Ismaïl Benomar | CAN / Académie Impact Montréal
5- D- Daniel Stanese | CAN / Vancouver Whitecaps Residency
6- D- Parker Seymour | CAN / Toronto FC Academy
7- D- Marco Lapenna | CAN / Académie Impact Montréal
8- M- Bryce Alderson | CAN / Vancouver Whitecaps FC Residency
9- F- Sadi Jalali | CAN / Edmonton Juventus
10- M- Keven Aleman | CAN / Toronto FC Academy
11- M- Chris Nanco | CAN / Sigma FC Academy
12- M- Matteo Pasquotti | CAN / Vancouver Whitecaps Residency
13- D- Luca Gasparotto | CAN / Ajax Strikers
14- M- Shadrack Mmunga | CAN / Académie Impact Montréal
15- F- Jordan Hamilton | CAN / Ajax SC
16- F- Jay Chapman | CAN / Toronto FC Academy
18- GK- Quillan Roberts | CAN / Brampton East
19- M- Wesley Cain | CAN / Vancouver Whitecaps FC Residency
20- M- Michael Petrasso | CAN / Toronto FC Academy
21- M- Dylan Carreiro | CAN / Toronto FC Academy
CANADA A-Z | Birthyear | Hometown | Active first start in soccer
Alderson, Bryce | 1994 | Kitchener, ON, CAN | Kitchener SC
Aleman, Keven | 1994 | Brampton, ON, CAN | Toronto Spanish League
Benomar, Ismaïl | 1994 | Laval, QC, CAN | Laval Centre Sud
Cain, Wesley | 1994 | Guelph, ON, CAN | Quinndale Community Soccer
Carreiro, Dylan | 1995 | Winnipeg, MB, CAN | Clifton Community Club
Chapman, Jay | 1994 | Campbellford, ON, CAN | Brampton East SC
Crépeau, Maxime | 1994 | Candiac, QC, CAN | Ligue de soccer pour enfants de Candiac
Gasparotto, Luca | 1995 | Ajax, ON, CAN | Ajax SC
Hamilton, Jordan | 1996 | Scarborough, ON, CAN | North Scarborough SC
Jalali, Sadi | 1995 | Edmonton, AB, CAN | Millwoods SA
Lapenna, Marco | 1994 | Montréal, QC, CAN | Montréal North
Mmunga, Shadrack | 1994 | Québec, QC, CAN | Beauport
Nanco, Chris | 1995 | Brampton, ON, CAN | Malton
Pasquotti, Matteo | 1994 | Fort MacLeod & Lethbridge, AB, CAN | Lethbridge SA
Petrasso, Michael | 1995 | Woodbridge, ON, CAN | Kleinburg SC
Piette, Samuel | 1994 | Le Gardeur, QC, CAN | Lionceaux de le Gardeur
Polakiewicz, Adam | 1994 | Kitchener, ON, CAN | Kitchener SC
Roberts, Quillan | 1994 | Brampton, ON, CAN | Brampton Youth SC
Seymour, Parker | 1994 | Toronto, ON, CAN | North Toronto Soccer Association
Stanese, Daniel | 1994 | Pitt Meadows, BC, CAN | Coquitlam Metro Ford
CANADA
Head of Delegation / Chef de délegation : John Knox
Head Coach / Entraîneur-chef : Sean Fleming
Assistant Coach / Entraîneur adjoint : Patrick Tobo
Assistant Coach / Entraîneur adjoint : Rob Gale
Goalkeer Coach / Entraîneur des gardiens : Djamel Laarabi
Video Coordinator / Vidéaste : Mark Parker
Team Manager / Gérant d'équipe : Daniel Michelucci
Doctor / Docteur : Dr. Randy Gregg
Athletic Therapist / Thérapeute du sport : Dwayne Laing
Athletic Therapist / Thérapeute du sport : Carlo Di Nardo