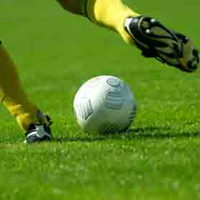 Canada's men's Olympic team will hold an 11-day camp this 23 February to 5 March in Oxnard and Los Angeles, CA, USA. Head coach Tony Fonseca has selected 19 players for the camp, calling mostly players from clubs based in Canada and USA.
"This camp will allow us to work with our Canadian players," said national U-23 head coach Tony Fonseca. "It is a critical stage for many of these players. Some are finishing university and trying to find a club to play. Others are looking to establish themselves at their clubs and earn playing time."
This is coach Fonseca's second camp of the 2011 season. Fonseca has recalled 13 players from the January camp and incorporated six new players to the fold. Of those six new faces, three actually took part in Olympic camps in 2010 while three are brand new to Fonseca's program: midfielder Drew Beckie from the University of Denver, forward Adrian Peña of Portugal FC, and midfielder Russell Teibert of Vancouver Whitecaps FC.
Coach Fonseca's camp will include two exhibition matches against Major League Soccer clubs. Canada will face Chivas USA on 1 March and Los Angeles Galaxy on 4 March. Both MLS clubs are gearing up for their 2011 season which opens this 15 March.
"The two exhibition matches against MLS teams will give us and the players a good idea of where we are and at what level we need to be," said Fonseca.
As this camp falls outside the FIFA International Dates, coach Fonseca mostly selected players from North American clubs. Over the course of the next year, Fonseca will continue to see as many players as possible. The 2012 CONCACAF Men's Olympic Qualification Tournament will take place in March 2012 in USA, with the schedule yet to be announced.
Three years ago at the last CONCACAF qualifiers, Canada came within a victory of winning a spot at the Beijing 2008 Olympics. Under this new cycle, Canada's men's Olympic program features players born 1989 or later. The London 2012 Olympics run 27 July to 12 August 2012.
CANADA
1- GK- Michal Misiewicz | POL / Polonia Bytom
2- D- Eddy Sidra | Unattached / sans club
3- M- Drew Beckie | USA / University of Denver
4- D- Sean Hart | USA / Schulz Academy
5- D- Curtis Ushedo | USA / University of Alabama-Birmingham
6- D- Taylor Lord | GER / SV 1912 Morlautern e.V.
7- CM- Kyle Bekker | USA / Boston College
8- M- Philippe Davies | CAN / Vancouver Whitecaps FC
9- F- Randy Edwini-Bonsu | CAN / Vancouver Whitecaps FC
10- M- Michael Pereira | USA / Providence College
11- M- Derek Gaudet | USA / Portland Timbers
12- F- Adrian Peña | CAN / Portugal FC
13- F- Carl Haworth | CAN / FC London
14- F- Evan James | USA / University of North Carolina at Charlotte
15- F- Sherif El-Masri | SIN / Home United FC
16- F- Jarek Whiteman | CAN / Portugal FC
17- F- Igor Pisanjuk | Unattached / sans club
19- M- Russell Teibert | CAN / Vancouver Whitecaps FC
22- GK- Adam Janssen | USA / Long Island University
CANADA
Head Coach / Entraîneur-chef : Tony Fonseca
Goalkeer Coach / Entraîneur des gardiens : Andrew Olivieri
Guest Coach / Entraîneur invité : Lewis Page
Video Coordinator / Vidéaste : Les Meszaros
Team Manager / Gérant d'équipe : Morgan Quarry
Equipment Manager / Gérant de l'équipement : Ryan Bedic
Doctor / Docteur : Dr. John Philpott
Physiotherapist / Physiothérapeute : Paul Fenwick
Physiotherapist / Physiothérapeute : Scott Fenwick
MNT Head Coach / Entraîneur-chef ENM : Stephen Hart