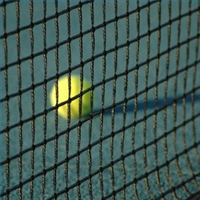 Celebrate Ontario funding helps bring four former champions to the new event during final weekend of 2011 Rogers Cup
Tennis Canada announced Monday the introduction of Rogers Legends Cup, a three day tournament that will feature former Grand Slam champions Andre Agassi, John McEnroe, Jim Courier and Michael Chang. The event will take place from the evening of August 12 through to Sunday, August 14 at Rogers Cup presented by National Bank in Toronto. Each player will compete in two matches during final weekend of the WTA Premier 5 event with pricing included in the regular Rogers Cup ticket.
"Research has shown that our fans would love to see yesterday's tennis stars today," said Karl Hale, tournament director, Rogers Cup presented by National Bank. "Rogers Legends Cup is more than just a tournament within a tournament. Fans will get to see these legends up close and personal in Pro-Ams, clinics, on-site practices and autograph sessions. We continually look to increase our fan enhancement and we are confident that Rogers Legends Cup will complement the world-class women's lineup scheduled in Toronto this summer."
The majority of the funding necessary to launch Rogers Legends Cup was provided by the Government of Ontario through the Celebrate Ontario program. Celebrate Ontario is an annual program designed to drive tourism and help boost the province's economy. Rogers Cup was awarded the maximum of $400,000 from the program which helps festivals and events across the province enhance their products to attract a greater audience.
"Our government is proud to help enhance the Rogers Cup experience," said Michael Chan, Minister of Tourism and Culture. "The Rogers Legends Cup is a fantastic new addition that is sure to delight fans of all ages and attract more visitors and economic activity to Toronto."
"I'm pleased the Rogers Cup is returning again this year and even better than ever thanks to the support of Celebrate Ontario," added Monte Kwinter, MPP York Centre. "Congratulations to Tennis Canada for bringing together this great new addition to an already exciting lineup."
"The combination of having four extremely popular American tennis players competing alongside the best in women's tennis over the final weekend of our event will make for a very attractive option for travelers, especially those who reside close to the border," added Hale. "We are very confident that with this tournament enhancement and the packages that we have put together, Rogers Cup will be an ideal tourist destination this summer for those looking to get away and enjoy high-quality entertainment."
The four participants of the event are familiar faces to tennis fans across the globe and four of the most decorated players in the history of the sport. Between them they have 20 Grand Slam titles, six Rogers Cup singles trophies, a total of 329 weeks at No. 1 on the ATP World Tour and an Olympic gold medal (Agassi). All four are also members of the International Tennis Hall of Fame.
"I am thrilled to have the opportunity to go back to Toronto for Rogers Legends Cup this summer," said Agassi. "I had a lot of success at the Canadian tournament when I was a pro player and I think that these legends events are a great way to stay involved in the sport and maintain a connection with the fans. It's going to be a lot of fun and I'm excited."