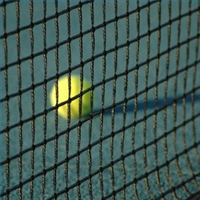 Matches to be webcast live on LoveMeansNothing.ca
The official draw for the Fed Cup by BNP Paribas World Group II play-off tie between Canada and Slovenia took place Friday in Koper, Slovenia. The tie will be contested on outdoor clay courts at Teniski Klub Koper from April 16-17, 2011.
The Miele Canadian Fed Cup squad consisting of Eugenie Bouchard (Westmount, Quebec), Stephanie Dubois (Laval, Quebec), Sharon Fichman (Toronto) and Rebecca Marino (Vancouver), will battle with Slovenia in two singles matches on Saturday and two reverse singles matches on Sunday with a potential deciding doubles match to follow. Miele Canadian Fed Cup team captain Sylvain Bruneau will be at the helm this weekend.
Today's draw produced the following weekend match-ups:
Event
Representing Canada
Representing Slovenia
1st Singles Rubber,
Saturday, April 16,
6:00 a.m. ET / 12:00 p.m. local

Rebecca Marino

Masa Zec-Peskiric
2nd Singles Rubber,
Saturday, April 16
Eugenie Bouchard

Polona Hercog
3rd Singles Rubber
Sunday, April 17,
5:00 a.m. ET / 11:00 a.m. local

Eugenie Bouchard

Masa Zec-Peskiric
4th Singles Rubber,
Sunday, April 17

Rebecca Marino

Polona Hercog
Doubles Rubber
Sunday, April 17
Sharon Fichman/
Stéphanie Dubois
Katarina Srebotnik /
Andreja Klepac

"Our team has been working extremely hard this week in Slovenia to get ready for this challenge," said Bruneau. "All four girls are focused, excited and ready to do whatever they need to do to help us get the win here and keep our spot in World Group II. I have every confidence in each and every member of this team and I know that each of them can be called upon to perform at any time."

Marino, who is the highest ranked player in the tie at No. 61, will be playing her second Fed Cup tie for Canada as the No. 1 singles player. She went 1-1 in her first appearance in Serbia in February. Bouchard is making her debut for the Canadian Fed Cup team after capturing her third tournament win of the season at a 10K Challenger in Croatia last week. She has collected her first two pro titles in 2011 and won a Grade A junior ITF event in Brazil. Fichman has an unbeaten clay court record of 11-0 in Fed Cup including 6-0 in doubles while Dubois has the most Fed Cup experience of any current team member having participated in 19 ties since 2004.

A win over Slovenia would allow Canada to keep their spot in World Group II for 2012 while a loss would relegate them back to Americas Zone Group I for next year. Only eight countries entered in Fed Cup competition will qualify for the elite World Groupwith the next eight qualifying for World Group II.

It was also announced on Friday that the tie will be webcast live on LoveMeansNothing.ca using a direct video feed from Koper, Slovenia.

Live Fed Cup by BNP Paribas webcast schedule on LoveMeansNothing.com
(Eastern time)

Saturday, April 16, 2011 6 a.m. ET Singles
Sunday, April 17, 2011 5 a.m. ET Reverse singles, followed by doubles