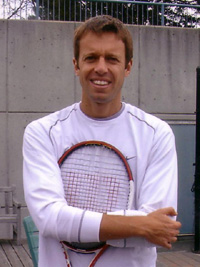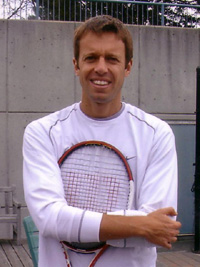 His Excellency the Right Honourable David Johnston, Governor General of Canada, announced Thursday that Canadian tennis star Daniel Nestor (Toronto) has been appointed as a Member to the Order of Canada.
Nestor was cited for contributions as an ambassador for the sport of tennis, as well as for his community and charitable activities.
"Daniel has been a model athlete and spokesperson for the sport of tennis, winning nearly every trophy attainable while continuing to lead by example in his charitable endeavours," said Michael S. Downey, president and chief executive officer, Tennis Canada. "To be appointed to the Order of Canada is an extraordinary honour and fitting for Daniel, our greatest tennis talent and a very proud Canadian. I join the more 5 million tennis players in our country in applauding Daniel for this well-deserved recognition."
Both statistical analysis and public support would confirm that Nestor is the most decorated tennis player in Canadian history. His achievements on the court are unparalleled and his dedication to representing his country has been unwavering.
Throughout an illustrious professional career that has spanned more than 17 years, and still going strong, Nestor is the only player in tennis history to have won all four Grand Slams, all of the ATP Masters 1000 Series events, the year end championships and Olympic gold medal in doubles at least once.
Nestor has amassed more tennis doubles championships (71) than any active player on the professional tour. In addition to his professional success Nestor captured the gold medal with Sebastien Lareau at the 2000 Sydney Olympics. Adding to his list of national sport duties, Daniel has become a player-coach for the Canadian Davis Cup team. He has been playing on the
squad for the past 18 years and has provided Canadian sports fans with some memorable moments, including defeating former world number one Stefan Edberg in his first Davis Cup match back in 1992.
This year, Nestor captured seven more tournament titles including the French Open and Barclays ATP World Tour Final.
While his on-court accomplishments are well known to Canadians, Nestor is also a leader in social responsibility. He has raised more than $700,000 for the North York General Hospital and the Go for Gold tennis campaign through the Daniel Nestor Charity Gala, held annually at the Donalda Club.
Retired hockey star Trevor Linden, hockey broadcasting great Howie Meeker, and four-time Olympic rower and COC vice-president Tricia Smith were the other sports personalities named as Members.
The new appointees include 12 Officers (O.C.), and 42 Members (C.M.).
Recipients will be invited to accept their insignia at a ceremony to be held at a later date.
The Order of Canada, one of our country's highest civilian honours, was established in 1967, during Canada's centennial year, to recognize a lifetime of outstanding achievement, dedication to community and service to the nation. Over the last 40 years, more than 5, 000 people from all sectors of society have been invested into the Order.