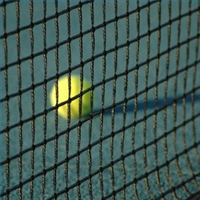 Fichman and Pelletier lose deciding doubles to give Serbia 3-2 win
Serbia defeated Canada in the Fed Cup by BNP Paribas World Group II first round tie on Sunday after world No. 54 Bojana Jovanovski and rising Serbian junior player Aleksandra Krunic defeated Canada's doubles team of Sharon Fichman (Toronto) and Marie-Eve Pelletier (Repentigny, Quebec) in the fifth and deciding rubber 7-6(5), 6-4. Rebecca Marino (Vancouver) and Aleksandra Wozniak (Blainville, Quebec) split the
first two singles matches of the day.
Canada's No. 1 singles player Marino started the day off and delivered a gritty performance against Serbian No. 1 Bojana Jovanovski but was unable to pull it out, falling 7-6(3), 6-3 to give Serbia a 2-1 lead in the tie. Marino came out playing much stronger tennis than Saturday but Jovanovski capitalized on the few opportunities that Marino gave her, breaking her at 4-3 in the second set to allow her to close out the match on her serve. Marino will walk away from her first Fed Cup tie with a 1-1 record.
"It is disappointing to lose but it was a close match," said Marino. "She is a talented player and I feel like we both played well but she took advantage of her chances. For my first Fed Cup, it was a great experience. The crowd here was crazy and it makes me really excited to play a home tie and get the same support from my country."
With the pressure squarely on her shoulders, Wozniak was then relied upon to even the score and give her team a chance to fight it out in the doubles. The Serbian team made a last minute switch putting in Ana Jovanovic instead of Aleksandra Krunic for the fourth singles rubber. Jovanovic was no match for Wozniak even though the former No. 21 player in the world was only playing her second match after a five-month lay-off. She played incredibly under the pressure and registered her first win since the opening round of last year's Wimbledon, 6-0, 6-3.
"I'm very happy that I could put Canada at 2-2 and send the tie into the decisive doubles match," said Wozniak. "It's my first match win in competition in seven months with a long portion of that time having to stay off the court. I feel very physically fit and am excited to get back on Tour and back to the level I was playing at before I got hurt."
It was then up to doubles team Fichman and Pelletier to get Canada the win. With Pelletier ranked No. 94 in doubles and Fichman at No. 106, the Canadian duo had a firm advantage over a Serbian team with no doubles specialists. However, another Serbian line-up change put Jovanovski and Krunic in for Tamara Curovic and Jovanovic and the move paid off. The duo fed off the crowd and played all the big points well to steal the win for the home country.
"We came here with the intentions to do our best and prepare the best we can and enjoy ourselves which I think we did," said team captain Sylvain Bruneau. "We obviously wanted to win but we didn't. I'm still proud of the effort that the girls put in and that is what really matters. I want them to have the values of commitment and fighting spirit and I think we succeeded in that."
Canada will now play in a World Group II play-off the weekend of April 16-17, 2011. They will face off against one of the zonal group winners which include Argentina, Japan, Belarus and Switzerland to try and retain their place in World Group II for 2012.
The draw to determine the next match-up will take place on Wednesday, February 9,
2011. Only eight countries entered in Fed Cup competition qualify for the elite World Group with the next eight qualifying for World Group II.