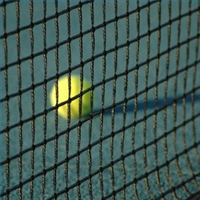 Rebecca Marino (Vancouver, BC) continued to impress on Friday to reach her first career WTA final.
The Canadian took on world no. 89 Evgeniya Rodina of Russia in the semifinals of the Cellular South Cup, a $220,000 International Series event. The first two sets were hotly disputed and a third set was needed to decide the winner. In the end, it was Marino who brought up the level of her game when it mattered most to come away with a 6-7(1), 6-4, 6-1 victory. With the win, the Vancouver native earns her spot in Saturday's championship final opposite Magdalena Rybarikova of Slovakia, ranked no. 105 in the world. This marks the first time since 2009 when Aleksandra Wozniak played for top honours at Ponte Vedra Beach, that a Canadian has reached a WTA final.
Sharon Fichman excelling in doubles
Sharon Fichman (Toronto, ON) and her Spanish partner Laura Pous-Tio reached the doubles final on Friday at the WTA event in Bogota, Colombia. In the semifinals, the pair defeated the second seeded team of Greece's Eleni Danilidou and Jasmin Woehr of Germany 5-7, 6-1, 10-8. They will take on Romanian Edina Gallovits-Hall and Anabel Medina-Garrigues of Spain in tomorrow's final. Fichman will be playing in her second WTA doubles championship after first accomplishing the feat at Estoril in 2009 alongside Hungary's Katalin Marosi.