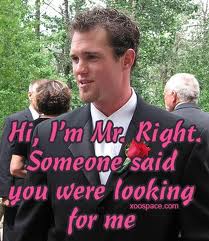 Spring is upon us and love is in the air. Nadine Huckvale is looking for great referrals of singles that you may know to set up with her successful, professional, polished and attractive clients. Huckvale will offer a lucrative referral finder's fee for any of your referrals that turn into clients too!
Nadine Huckvale recruits for both Male and Female clients between the ages of 35-65. All of which are gainfully employed, established, positive, well rounded and attractive (take care of their appearance; this is not a "hot or not" listing). If your referral is a potential match for one of the clients that she is recruiting for she will make the introduction for FREE or as mentioned above if they want to become an exclusive client, you will reap the reward!
Either which way, she is looking for good people to connect with good people. Her definition of a good person is someone that is stable emotionally and professionally that is looking to enjoy a fulfilled personal life with someone that has potential to turn into a long term, committed relationship.
Any friend / referral of yours are welcomed with open arms! Please let her know how to touch base with these individuals or have them call her at 416-915-4237.
Paul Collins, author of Mack Dunstan's Inferno / Mystery of Everyman's Way
Contact him on http://www.facebook.com/#!/authorpaulcollins