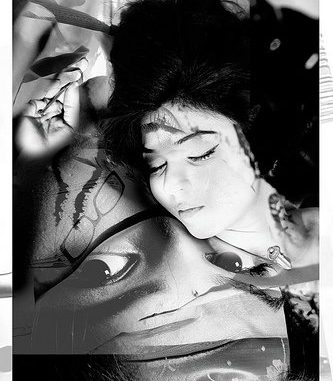 The artist's subjects and inspiration are drawn directly from the Bollywood films she loves. From portraits of film stars like Sushmita Sen and Arjun Rampal, to exploring the love stories, mother figures, gems and colourful bazaars that appear in many Bollywood films, Merhai presents a diverse cultural exploration through the lens of her artistic practice.
Merhai's passion for art and fascination with anthropology and the Indian diaspora are combined in a substantial thematic body of work. Her work has been exhibited at Toronto's Harbourfront Centre, Canadian National Exhibition (as part of Masala Mehendi Masti) and the Art Gallery of Mississauga, and on campus in the Gales Gallery and the Eleanor Winters Gallery.
Gallery Hours:
Monday to Friday, 10am to 4:30pm
Opening Reception:

Wednesday, January 19, 7pm to 11pm
Admission is free and all are welcome.
Location: Gales Gallery, 105 Accolade West Building, York University, Keele campus
Sponsor: Department of Visual Arts, Faculty of Fine Arts
Writer: Amy Stewart