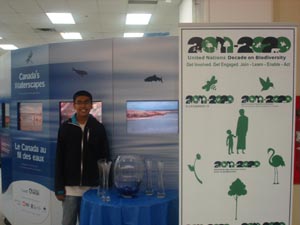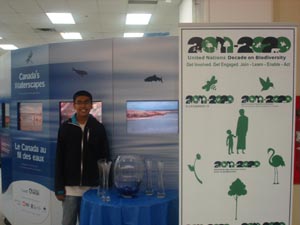 Water matters to every living thing on this planet including human beings, wild life and nature. We cannot live on Earth without water resources, so we all have to step up to rethink, relearn and educate our minds and others to use these limited water resources proficiently. We have drinkable water to live our lives and leave our foot prints for many upcoming future generations. The Canadian water usage report shows that Ontario is the only province to have a proficient level for drinking water. Therefore, we are extremely lucky to have great water quality to consume in our province. Even better is the fact that we are already consuming our water resources wisely. Also the report from the Toronto Star states that we are extremely fortunate to have such water quality in the province of Ontario. The complete report can be read at
http://www.thestar.com/news/canada/article/1087071–ontario-only-province-to-get-an-a-for-drinking-water-report
Do you want to discover more about water? There is a resource in our own community, Georgetown! Come down during mall hours at the Georgetown Marketplace Mall to visit & learn more about Canada's Waterscapes exhibit and display centers hosted by Protect Our Water and Environmental Resources (POWER) Halton and the Halton Peel Biodiversity Network (HPBDN). This exhibit is on loan from the Museum of Nature exclusively from our nation's capital, Ottawa and will be running until mid January.
Being a POWER Youth Caucus member, I supported this event while volunteering for this amazing cause at the opening of Canada's Waterscapes exhibit!!! The official launch was at 7 pm on October, there were also many well-known speakers from POWER, the Credit Valley Conservation (CVC) and the Royal Bank of Canada (RBC). Young enthusiastic and local residents attended this event and enjoyed the snacks that were available while they enjoyed the displays. The location is right between Mr. Sub and the Dental office at the Georgetown Marketplace.
I am so excited about this great opportunity, and so are my fellow peers! From the day of the Opening Ceremony, we handed out brochures and other paraphernalia to the audience and engaged many of the youth in the demonstration of the waterscapes displays. It is extremely enjoyable hearing the sounds of wild life, seeing the potential future of water resources and how you can actually preserve our water and keep it clean for everyone in the future to use. I wish you and your family 2012 a great holiday season and a year full of happiness, prosperity and great health!!
Article viewed on Oye! Times at www.oyetimes.com