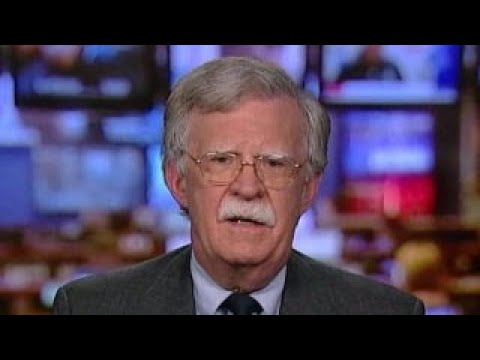 Given that Saudi killings of civilians in Yemen have made headline news in the Western media over the past few weeks, this announcement from Mike Pompeo on the United States Department of State website is most interesting:
In case you weren't aware, the NDAA is the National Defense Authorization Act, the most recent iteration of which can be found here under the title H.R. 5515 – John S. McCain National Defense Authorization Act for Fiscal Year 2019. Under section 1290 of the NDAA, we find this: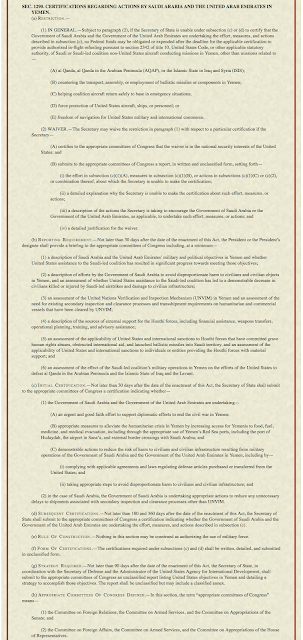 (A) an urgent and good faith effort to support diplomatic efforts to end the civil war in Yemen;
(B) appropriate measures to alleviate the humanitarian crisis in Yemen by increasing access for Yemenis to food, fuel, medicine, and medical evacuation, including through the appropriate use of Yemen's Red Sea ports, including the port of Hudaydah, the airport in Sana'a, and external border crossings with Saudi Arabia; and
(C) demonstrable actions to reduce the risk of harm to civilians and civilian infrastructure resulting from military operations of the Government of Saudi Arabia and the Government of the United Arab Emirates in Yemen, including by—
(i) complying with applicable agreements and laws regulating defense articles purchased or transferred from the United States; and
(ii) taking appropriate steps to avoid disproportionate harm to civilians and civilian infrastructure; and in the case of Saudi Arabia, the Government of Saudi Arabia is undertaking appropriate actions to reduce any unnecessary delays to shipments associated with secondary inspection and clearance processes other than UNVIM (the United Nations Verification and Inspection Mechanism for Yemen)." (my bold)
As you can see from the State Department announcement, Mike Pompeo believes that Saudi Arabian forces are doing the very best that they can to avoid civilian casualties. By providing this certification, Washington is able to continue to sell arms to the Saudis and the UAE.
While that little announcement was designed for public consumption, here is the entire document dated September 10, 2018 which justifies in detail the facts behind the certification: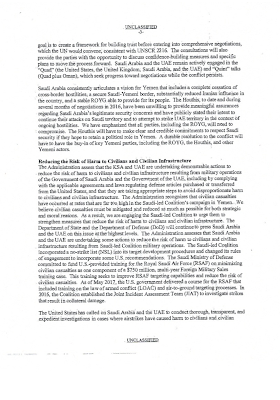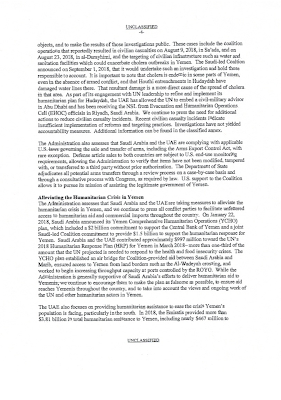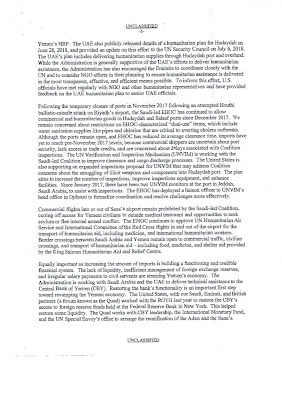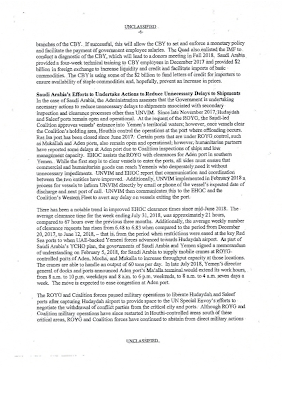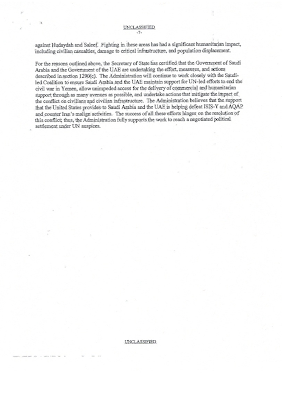 Get Free Gifts! Flash Sale Down To $9.99
One of the key sentences in the document can be found here:
"Our support to the Saudi-led Coalition promotes U.S. national security priorities, including on counterterrorism and countering Iran's destabilizing behaviour."
It always seems to be about Iran, doesn't it?
With State's assurances that the Saudi-led Coalition ifs doing its very best to eliminate civilian casualties and ensure that aid reaches Yemenis, let's look at some statistics from the conflict which began in 2014. According to the Council on Foreign Relations, we find the following:
1.) 22.2 million Yemenis in need of aid.
2.) 2 million displaced Yemenis.
3.) 16,200 civilian casualties since March 2015.
United Nations data suggests even worse casualty data with 6,660 civilians killed and 10,563 injured for a total of 17,223 between March 2015 and August 23, 2018 with the actual number of casualties likely being much higher.
While the Certification focusses on the Saudi – UAE Coalition, the United States is also guilty. In 2016, the United States conducted an estimated 35 strikes in Yemen, rising to 130 strikes in 2017 as shown on this table: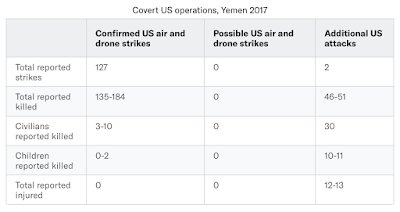 A recent announcement by the United Nations Human Rights Office also shows that the situation in Yemen is far different than the State Department would have Congress believe, suggesting that war crimes may have been committed by both sides in the conflict: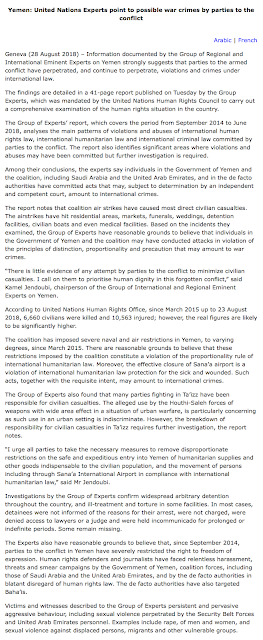 Get Free Gifts! Flash Sale Down To $9.99
War crimes include rape and other sexual violence, torture, humiliating and degrading treatment and child recruitment (children as young as 11 years of age).
Here is a quote from the most recent report dated August 17, 2018 (i.e less than a month prior to Mike Pompeo's Certification under Section 1290 of the NDAA was announced) by the Group of Regional and International Eminent Experts on Yemen:
"Individuals in the Government and the coalition, including Saudi Arabia and the United Arab Emirates, may have conducted attacks in violation of the principles of distinction, proportionality and precaution that may amount to war crimes…"
I hope that gives you some perspective on the ongoing war in Yemen, a war that receives almost no traction in the American media. Given that the United Nations has significant evidence that war crimes may have been committed by the Saudi-led coalition, it is fascinating to see that the Department of State is willing to give the Saudis a passing grade when it comes to its treatment of Yemeni civilians. Then again, it shouldn't be terribly surprising given that the United States defense industry is supplying arms to the Saudi-led coalition and that Washington is clearly controlled by the American military-industrial complex.
And, just in case you wondered, this fellow has given his whole-hearted endorsement to Secretary Pompeo's certification of Saudi Arabia: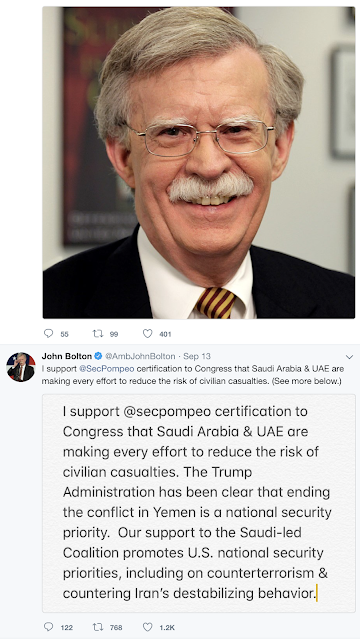 Click HERE to read more and view the original source of this article.

Loading ...