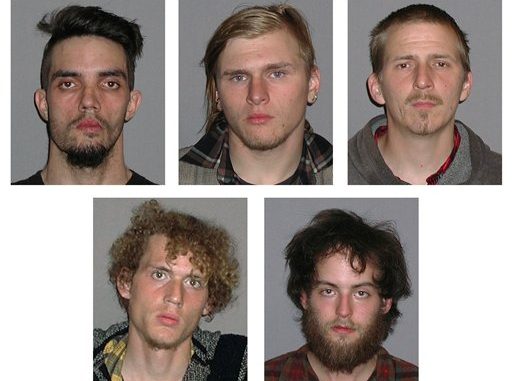 Five men were arrested for allegedly planning to flatten a bridge near Cleveland Tuesday. Douglas L. Wright, 26, Brandon L. Baxter, 20, a.k.a. "Skabby," and Anthony Hayne, 37, a.k.a. "Tony" and "Billy," were among the alleged conspirators.
"The defendants stand charged based not upon any words or beliefs they might espouse, but based upon their own plans and actions," U.S. Attorney Steven Dettelbach said in a statement.
Reportedly, the entire plan was designed to blow up the Brecksville-Northfield High Level Bridge. Authorities say these men were taken into custody on Monday evening; however, they did not pose any fatal
danger to the community as the explosives were operated by a secret FBI agent.
"The individuals charged in this plot were intent on using violence to express their ideological views," said Special Agent Stephen Anthony, of the FBI's Cleveland division. "The Joint Terrorism Task Force will continue to be vigilant in its efforts to detect and disrupt any terrorism threat, domestic or international."
The preliminary plan was to use smoke grenades to bring down financial institution signs at the high-rise building in downtown Cleveland, prosecutors said in the statement, referring to a criminal complaint filed Tuesday. However, the plan was reviewed and they decided to use C-4 explosives to blow the bridge that crosses from Brecksville, Ohio, to Sagamore Hills, Ohio, over the Cuyahoga Valley National Park.
Article viewed on Oye! Times @ www.oyetimes.com