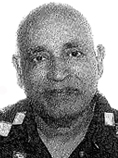 What is the Employment Standards Act?
The Employment Standards Act is the law that contains basic rules about employing people and working. Both employees and employers have rights and
responsibilities under the Act.
Does the Act cover all employees in Ontario?
Most employees are covered by the provincial legislation. However, employees working in industries that fall under Federal jurisdiction, such as, Post office, Banks, Railways, Radio stations, Airlines, Television stations etc. are not covered. 
What is a temporary layoff?
A temporary layoff lets an employer suspend, cut back or stop an employee's employment without ending or terminating the employment. For example, an employer may lay off employees when there is not enough work to do.
 
.    A temporary layoff can last either 13 weeks in any period of 20 consecutive weeks,  when employees do not get any additional benefits or 35 weeks in any period of 52 consecutive weeks when employees receive additional benefits.   
When does an employee qualify for severance pay?
Under the Act, an employee can get severance pay only if:
.    He or She has worked five or more years for the employer And the employer is one of the following two groups:
–
has a payroll of in Ontario of at least $2.5 million a year;
Or

-    is no longer going to be carrying on all or part of the business, and 50 or more employees will lose their jobs for this reason in any six month period.
To establish an employee's right to severance pay, a week of layoff is one in which the employee gets less than one quarter (1/4) of the wages earned in regular work week that has no overtime.
A week does not count if the employee was:
.    not able to work;
.    not available for work;
.    under suspension for a reason;
.    without work because of strike or lockout.
How much severance pay does an employee get?
The employee gets one week pay for each year of service. The employee also gets 1/12th of the week's pay for any completed month of service (maximum 26 weeks). That is, if the employee has worked, say, 10.5 years, he or she would be entitled to 10.5 weeks of regular weekly pay.
Are there reasons why an employee might not get termination and severance pay?
Yes. Most common reasons are listed below:
.    was fired for wilful misconduct, disobedience or wilful neglect of duty that is not trivial and not condoned by the employer;
.    was free to decide when he or she wanted to work and could refuse work when  offered it.
.   has refused reasonable alternative employment with the employer.
.    was hired for a specific period or job that was going to last for 12 months or less and works to the end of the period or job;
.    was doing construction work on site;
.    did not come back from a layoff within a reasonable time when asked by the employer;
.    was terminated during or because of strike or lockout at his or her place of work;
.    lost his or her employment because an unexpected event – such as a fire or flood -  
     made it impossible for the employer to keep the employee working;
Can an employee apply for Employment Insurance when he or she is laid off?
Employment Insurance is a federal program. Please contact Human Resources for details regarding your entitlement.
Can an employee work somewhere else when he or she is laid off.
Yes, an employee may work somewhere else for another employer during a layoff. This does not mean the employee loses any of his or her rights to termination and severance pay.
What if an employee is called back to work from a layoff?
If an employee is called back while he or she is still on layoff, the employee must decide if he or she is going back.
If the employee decides to go back, he or she must do so within a reasonable period of time; if the employee refuses to return, he or she may lose the right to termination or severance pay.
.    If the employee is already entitled to termination or severance pay, the employee will not lose his or her entitlement if he or she refuses to return to work for the employer.
If the employee refuses to return to work to his or her old job or to a reasonable alternative job, the employer does not have to pay the employee either termination or severance pay.
This information is provided for guidance only and should not be considered as a legal advice.

This article is provided by Rajinder K. Batra, who is a retired Employment Standards Officer with the Ministry of Labour with 15 years experience in these matters.

If you have any questions regarding your employment, please contact the writer by e-mail at esaconsulting@hotmail.com

If you don't have access to e-mail; you can fax your question at (905) 331-1805.