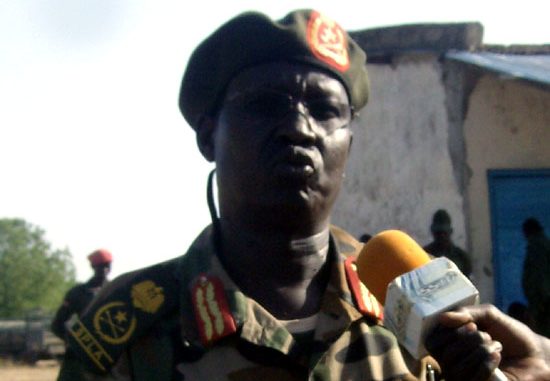 Deim who displayed to the media the firearms recovered in Pibor at the operation center of Malual-chaat explained that last time they similarly showed firearms collected from the Lou areas and greater Bor to the public so that no community should complain about the other.
"We have finished the disarmament in Ayod County and now the SPLA forces in Bor counties and Ayod will be combining to form a joint task forces of 3,000 and will immediately move to Pigi and Fangak counties for disarmament," Deim said.
The SPLA forces have strict orders to discipline anyone still holding the firearms after the 30th of the April and any civilian arrested will immediately be taken to court to answer charges.
"I'm appealing to our people to cooperate with us so that we finish this business soonest. I also appreciate the chiefs who have been moving with us during the disarmament process together with the state security stakeholders," Deim said.
The SPLA forces have completed the first disarmament phase in the areas of Bor, Twic-east, Duk, and Lou. "Our platoons will start searching for the criminals in the bushes to prevent any cattle raiding within the communities and now there are forces along the buffer-zones monitoring their movement between the ethnic tribes of the state," he added.
The SPLA is currently returning raided cattle in Uror County last Monday recovered from the raiders and abductees are now being reunited with their families.
They traced two girls in Murle land who were abducted in Akobo County in 2008 in a village called Mareng; 12 year old Nyawar Yieich was abducted together with 13 year old Nyachan Nyang Teny in the same village by the Murle