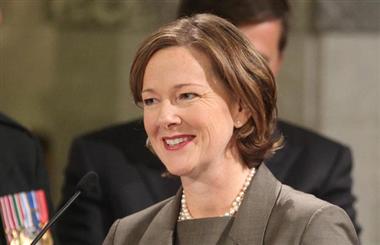 It seems like the Tories are enjoying a challenging lead in Edmonton but are dreaded by the fierce opposition they face in Calgary. According to a Leger Marketing survey carried out by the Calgary Herald and Edmonton Journal, nearly 60% of Albertans are satisfied with the Progressive Conservative government.
Nonetheless, the remaining 40% believe opposition parties could perform better than Tories while very small percentage of Albertans demands a new government.
"The momentum at the moment favors Wildrose," Ian Large, Leger Marketing's Alberta vice-president, said Tuesday. "Campaigns matter and this campaign is going to matter more than a campaign in Alberta in a very long time."
According to a telephonic survey, 37 percent Albertans favor Tories while 34 percent are on Wildrose's side. Whereas in Edmonton, Tories still lead at 37 percent while Wildrose has only 23 percent support, followed by Liberals and NDP at 16 and 17 percent, respectively.
"When you have that kind of vote-splitting, it's very, very unpredictable," said Mount Royal University political analyst David Taras.
Taras says voters could be swinging away from the Conservatives due to a number of political glitches. "This is probably the worst six weeks in the history of the party," Taras said. "They're back to where they were under Stelmach, when the brand was in trouble and the leader was in trouble."
Article viewed @ Oye! Times on www.oyetimes.com