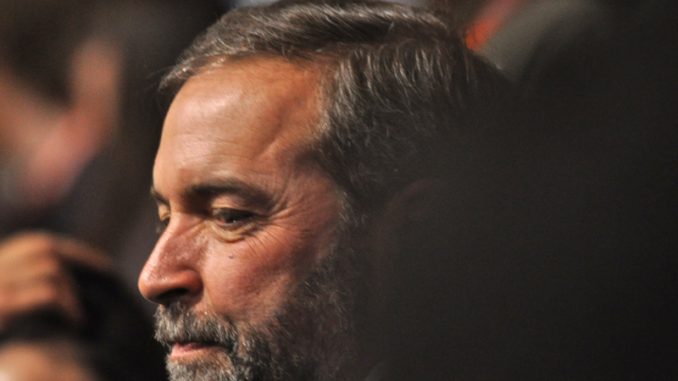 Although federal New Democrats seem intrigued to talk about additional funds for post-secondary education, but when they are asked to reflect upon Quebec student protests, they choose to act in a completely different manner.
"[That] is first and foremost a matter of provincial jurisdiction," NDP leader Thomas Mulcair says.
On February 14, over 170,000 students came on the streets in protest of Premier Jean Charest's five-year plan – $1,625 tuition hike – vandalizing Quebec, breaking windows and smashing cars. These riots even grabbed the attention of international media.
"Hiding behind the jurisdictional issue over the student strikes is good politics because there are few benefits for the NDP and a number of risks," said Bruce Hicks, a political science professor at Concordia University in Montreal.
While the majority is not prepared for negotiations, two of the three main Quebec student groups came up with a counterproposal to present on Tuesday.
"I'm not going to comment on what's happening with the student situation in Quebec. That's a provincial matter," said Quebec Grit MP Marc Garneau.
On the other hand, Mulcair seemed to be in the favor of these students and openly demanded more education funds for the younger population of Quebec. However, he also insists that this matter shall be taken care of by the provincial government.
Mulcair said: "We also believe that the federal government's historic role in helping post secondary education and research is something that we have to get back to."
Article viewed on Oye! Times @ www.oyetimes.com