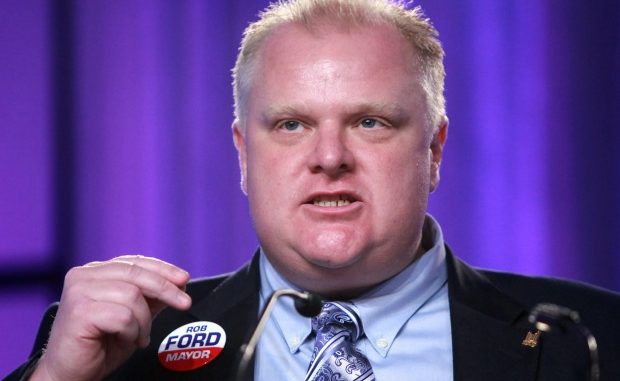 Mayor Rob Ford is yet again infuriated after he caught a Toronto Star journalist lurking behind his Etobicoke home. The friction between the two parties has been worsening over time.
Although Ford was already hesitating to meet Toronto Star's journalist from a long time, now he promises never to take part in any media event in presence of a Star reporter.
Ford said: "I'll invite the rest of (the media) into my office (to talk), but I'm not dealing with the Toronto Star. I'm not going to give them the time of day."
Allegedly, Ford was relaxing at home with his family when a neighbor came up and warned him about a man peaking into his yard and taking pictures. The mayor said he instantly recognized it was the Star's City Hall reporter, Daniel Dale.
"I knew exactly who he was. I told him 'you better get out of here,'" the Mayor said. "He was spying on me, that's what he was doing. Let's lay our cards on the table. Or he's a peeping Tom or something."
According to Ford, Dale ran off in a hurry, leaving behind his Blackberry, keys, digital recorder and money. He had parked his car in a lot just northeast of Ford's home.
"I was really mad last night," Ford admitted. "But I didn't hit him. Did I feel like it? Absolutely! But I had to control myself."
Article viewed on Oye! Times @ www.oyetimes.com