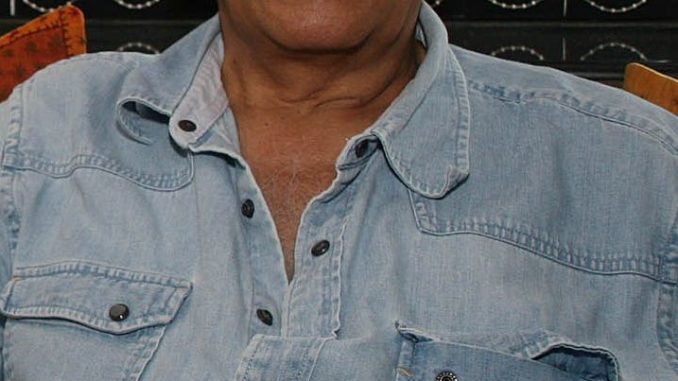 This article was last updated on June 18, 2022
Canada:

Oye! Times readers Get FREE $30 to spend on Amazon, Walmart…
USA:

Oye! Times readers Get FREE $30 to spend on Amazon, Walmart…

He is considered as a 'God Father' to not one, But many in Bollywood. He is Fearless, Gutsy, Unstoppable.. The Man who does not wish to work with Big Stars, But believe in making Big Stars. The Man who still says 'Erotica Sells'.. The one and only Mahesh Bhatt goes candid with Faisal Saif.
When was the first time you questioned 'Love'?
From my childhood i am watching this that my father had two houses. Two families. One Family was Right (From the Society point of view) and other was wrong. I was called a 'Bast#@rd'. But the Nature never called us 'Wrong'. The sun used to shine on us every day. We used to get all the Nature's Beauty like every other Family in this world. I used to get confused about Right and Wrongs in the Society's behavior. Is it just about a Certificate? My father used to love my mother exactly the same way like we have read all the famous Love-Stories in this world. I used to love a girl when i was hardly seventeen, Got married at the age of twenty. Loved my wife to the Core, But again when actress Parveen Babi stepped into my Life, My life took another turn.
You are also considered as the 'Voice' of Bollywood, You stand for any Issue..
Whatever i do, I do it for my own capacity. If i take a Stand, I do it because my heart tells me to take a Stand. I don't do it to represent Film Industry. I don't think that i have an Official position, Nor i can never position my Voice as a Collective Opinion.
Why 'Raaz' and 'Murder' franchise?
Raaz was a phenomenon hit. Raaz 2 didn't do that well, Though it was considered a 'Hit'. Raaz 3 did better business then both. Similarly, Murder 1 and 2 did an amazing business. So now it's time for Murder 3. By making your own Franchise, You 40% Audiences are guaranteed.
Why not make a movie with Stars?
In 21st Century, We are the only Banner which made film without Stars. We created our own Stars, Our own Directors, Our own Music Directors. We didn't go to Star's Offices and asked dates from them to start our Life. In 1998, When i stopped Directing Films, I told my brother Mukesh Bhatt that we'll make films without Stars. We'll make Films with the frame of budget that suits us. We'll make High-Concept films which are Erotic and Musically good. It was a Conscious Decision.
Why a Sudden Change in your Film Making?
Because i wanted to position myself totally different from the Film Maker who made Arth and Saaransh. I wanted to give people a Shock-Value, I wanted to provoke people. Why should i be typed to one Cinema? I am a Free Man. And i am making a Film in an Indian Framework keeping in mind the Indian Laws.
And why did you quit directing films all of a sudden?
Because i had realized that even the Sun has to go down in the evening. Time was changing, World was changing. I had gathered all the fame and money for myself. I had made films that created lots of noises in those days. But even a Boxer who fights in the Ring has to be stopped one day. The last phase was when i received the National Award for 'Zakham'. Now comes a phase when i am very relaxed and happy.
Relaxed and Happy?
Yes. When you see the people whom you have made are touching the Heights, You automatically feel relaxed and happy. John Abraham, Bipasha basu, Emraan Hashmi, Anurag Basu, Vikram Bhatt, Kunal Khemu are few to name.
You have created stars such as Bipasha Basu, Emraan Hashmi, Sunny Leone etc, How do you feel when they work outside your Shadow?
We have always seen these Stars as our Kids. If He or She becomes a Star from our banner, It's their Destiny and it's because of their Talent. We don't have the capacity to put 'Talent' in them, Do we? If we live in the same Home, That doesn't mean we share the same Dream. Anurag Basu is such a big Film Maker today, Emraan Hashmi is a huge star, We really feel happy about them. We all have our own destiny to pursue.
Your new film Murder 3 is the remake of a Spanish Thriller 'The Hidden Face', How far you think you have done Justice to the original?
We have only taken the Plot of The Hidden Face. You will see the Emotional Depth in Murder 3 like you have seen in my earlier films like Arth and Saaransh. We have build our own Characters, Our own world which is different from theirs. According to me, Murder 3 is emotionally far more uplifting then the Spanish Film (Original).
Why not Emraan Hashmi this time?
Emraan Hashmi was approached. But this film was a woman-centric film and according to Emraan, This film doesn't jump into a 100 Crore Club ambition as this one does not have the huge Hero-Villian fight in the end. Plus this film was more from a woman's point of view. But according to me, Murder 3 has got a Terrific Script. Even my best Critics will sit back and say Mahesh Bhatt has made a good film.
You also share a close bonding with Pakistani Artists, Do you feel they are more Talented?
Salesmanship is the only truth which i believe in. If Murder's music hadn't been a Success, Pakistani Talent wouldn't had a chance in India. We (Bollywood) are very small hear-ted people. We don't let anyone enter Bollywood that easy. The Truth is because of Pakistani Music, Music Industry saw a survival again, Pakistani Music have contributed to the Indian Film Music to an extent. But as far as Acting goes, No Actor from Pakistan has proved in Bollywood as of yet.
You can publish this article on your website as long as you provide a link back to this page.