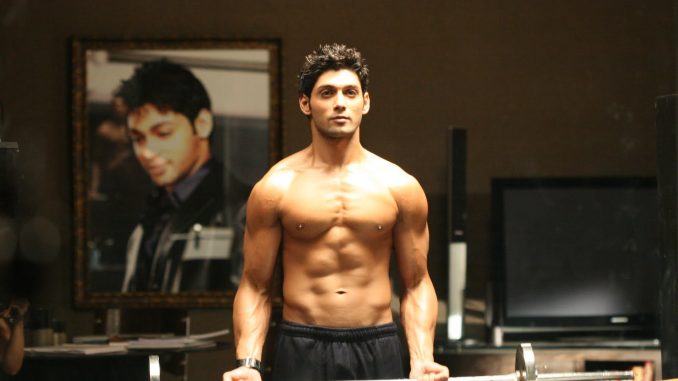 This article was last updated on April 16, 2022
Canada:

Oye! Times readers Get FREE $30 to spend on Amazon, Walmart…
USA:

Oye! Times readers Get FREE $30 to spend on Amazon, Walmart…

Ruslaan Mumtaz is young vibrant Bollywood actor who made his debut with a Not-So-Successful film called MP3-Mera Pehla Pehla Pyar. He was later seen in films such as Teree Sang, Jaane Kahan Se Aayee Hai. He was initially the first choice for the part of Jamal Mallik from the 2008's Danny Boyle's film Slumdog Millionaire. Ruslaan, Who would be seen playing the lead role in I Don't Luv U is the son of actress Anjana Mumtaz goes in candid with Faisal Saif.
And how would you describe your story so far?
I had decided that i have to 'Act'. But i was with Shiamak Davar dance group for two years. I thought after i finish my dance school, I'll use my mom's (Anjana Mumtaz) contacts to get into Bollywood. At that time i came to know about MP3-Mera Pehla Pehla Pyaar's audition where around 800 boys already got enrolled. People called my mother and asked her to send me to Audition. And my mother sent me there as she wanted to know what i can do on my own. I didn't wanted to go to that audition because i know my mom could have got me to Yash Raj Films and other big banners as she knew them. But i took it as a challenge and went for that audition and got the role.
What about Satish Kaushik's Teree Sang?
Teree Sang was a very interesting chapter. I met Satishji (Satish Kaushik) for a film. I had already done MP3 and he clearly told me that he wanted to launch a fresh face and is not interested in casting someone who has already done a film. But one day i got a call from his office and i was asked to do a scene (As an Audition) with a girl which i gladly did. Next day i got a call again for the film's audition. I went there. But this time i did that scene with 7 to 8 girls. The Third Day again i was called and i had an audition with more 7 to 8 girls which i was somewhere enjoying but i was confused too. Actually, The assistant directors were using me for girls, As girls got very comfortable in giving Auditions with me. (Laughs).
Go on.. This is Interesting.
I got very angry by this. But actually these auditions worked in favor of me for Teree Sang. Whenever Satishji showed those girls audition tapes to anyone, Everyone asked about me. Even Satishji's wife told him to cast me in Teree Sang.
Jaaney Kahan Se Aayee Hai and Dangerous Ishqq, Both were wash out..
I used to think that i am doing solo films and they are not working in my favor. So i thought to give it a try with bigger actors, But those films with bigger actors failed more badly than my solo films. I think that i am good all alone.
Were you disturbed with the MMS controversy that happened sometime back?
(Pause). I felt very bad about that whole MMS controversy because i was dragged into it. I never had any direct connections with that MMS. Neither was i a part of that MMS, Nor i leaked it. So connecting my name into it was very mean. But today when i think about it, I feel very sympathized about that person because it's their personal thing which was in Public.
Tell us something about I Don't Luv U..
I Don't Luv U is a love story in which an MMS Leak is conflict point of the film. It is about today's youth. How they look at love and relationships. And how technology effects their Love Life.
What do you expect from Audience?
The Audience has given me a warm welcome in MP3 and Teree Sang etc. I want to take their welcome to another level. Whoever so far has followed my career, I want to increase my Audience.
And what would be your Fashion Statement?
My fashion statement is to be "Fit" always, So that whatever you wear, Looks good on you.
You can publish this article on your website as long as you provide a link back to this page.