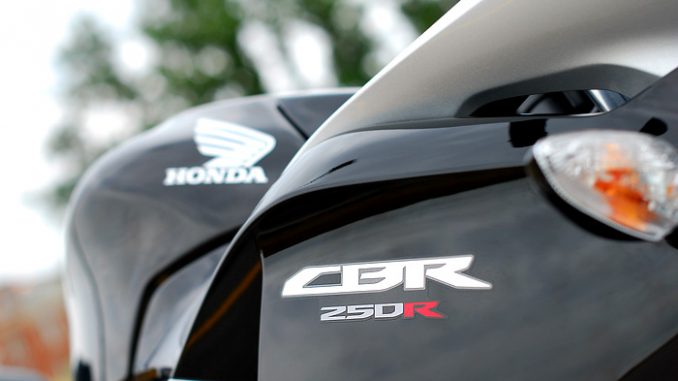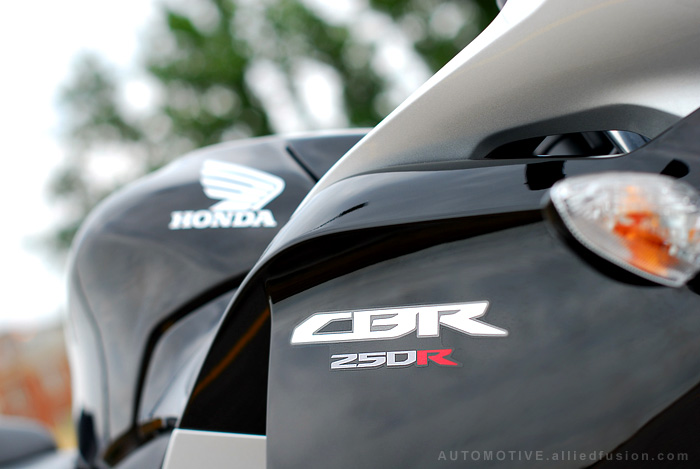 When I first picked up our CBR250RA — RA designating an ABS equipped model — tester from Honda Canada, I wasn't very enthusiastic about riding a small displacement machine. I have never been more wrong on an assumption. 1,000km in, and I've grown to be quite fond of what could possibly be Honda's most versatile motorcycle.
North American motorcycle buyers looking for an entry level sport bike don't necessarily have a lot of choice, and despite Honda being one of the go to brands for trusted machines, it wasn't until 2011 that we were offered up the first Honda 250cc machine.
What makes it versatile you ask? Well, what other machine in the Honda lineup is small enough to squeeze through tight city traffic and into small parking spaces, is powerful enough to push 145km/h, is actually comfortable enough to take on good sprints of highway riding, is smooth enough for all-day riding, and gets great fuel-economy to boot? Answer: the CBR250 really is the only machine capable of all these things and then some.
My first bike was a 250cc cruiser — from another manufacturer — and I bought it because I wanted something comfortable while still being affordable enough to insure. The strange realization I've had after a 1,000km on a CBR250 has been that this thing with its upright seating position is actually more comfortable than that cruiser I first bought!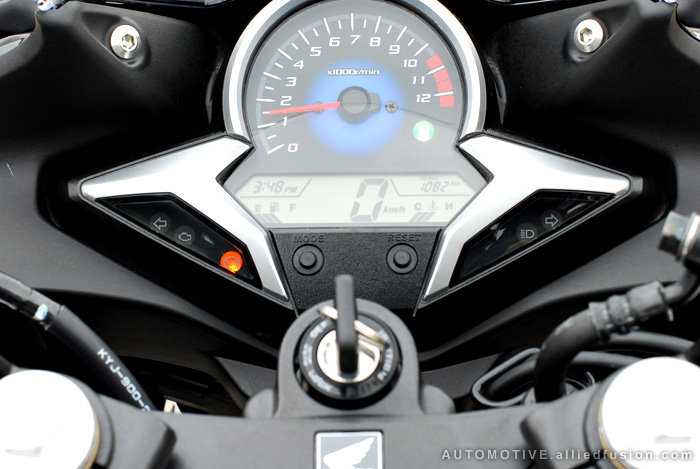 The reality is the CBR250 is quite a lot better than my first bike in many ways. Foremost being how smooth I've found the riding experience to be, primarily made possible through the low vibrations of the counter-balanced single cylinder powerplant — we'll explore the technical side of the CBR250 in a future article. Then there's that often talked about Honda quality, every bit and piece of the bike feels terrifically well put together; even after copious amounts of riding the often rutted and grooved streets of Toronto I'm yet to hear a single rattle or creak from the bike.
Honda recommends a 500km break in period for the CBR250, where basically new bike owners should take it easy on hard accelerations, avoid full force braking, and try to stay away from redline. I picked the bike up with just 35kms on it, and I've about doubled that break in period without pushing the bike too hard. Think it's time for me to open up that throttle and push this CBR250RA as far as I can take it.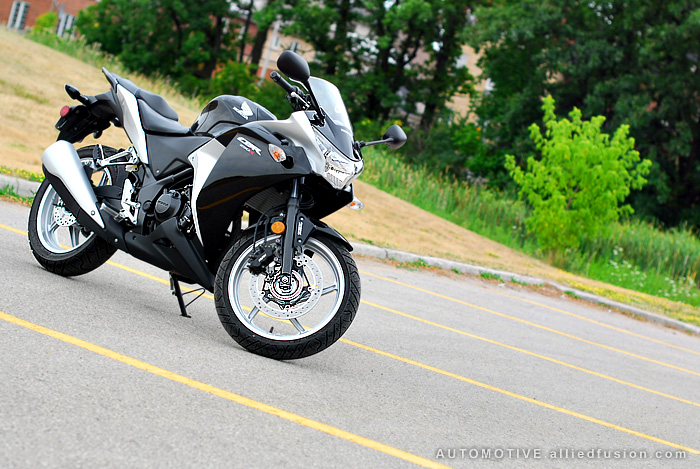 Photographs by Kanishka Sonnadara
kanishka [at] oyetimes.com
On Twitter @autoKsS