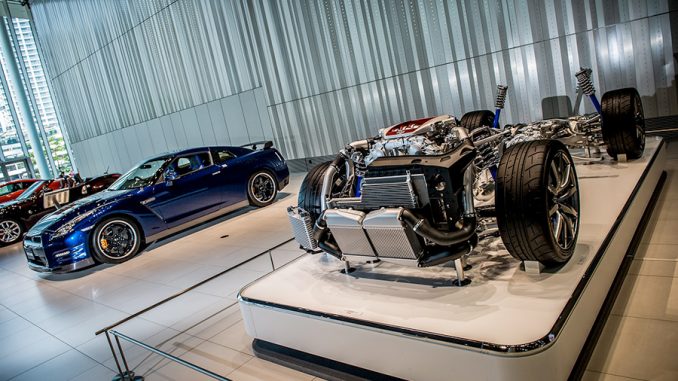 For the Japanese, the term takumi describes a master craftsman who has perfected his skills over years of painstaking work and dedication. It is reserved for those who are at the very top of their profession. At Nissan's expansive engine factory in Yokohama, four men have been designated as takumi. They are solely responsible for assembling the engines that power the venerable GT-R.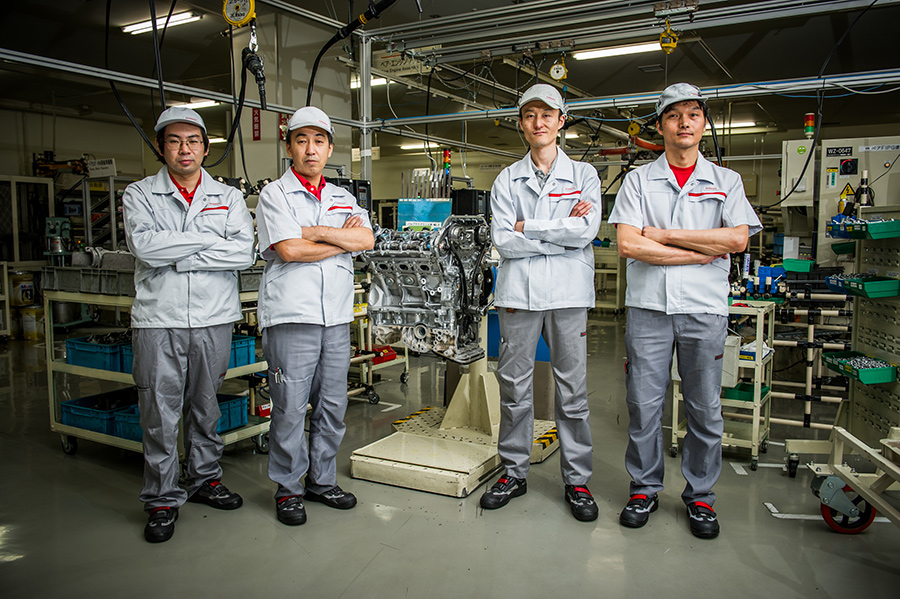 The four takumi of Nissan's Yokohama plant are Takumi Kurosawa, Tsunemi Ooyama, Izumi Shioya and Nobumitsu Gozu. Collectively, they share over 100 years of exceptional work in their chosen field. These engine craftsmen are responsible for hand-building each and every 545 hp twin-turbo V6 engines found beneath the hood of the Nissan GT-R. Regardless of whether the car is destined for sale to the public or use as a racer, the motors for all GT-Rs pass through the hands of the takumi.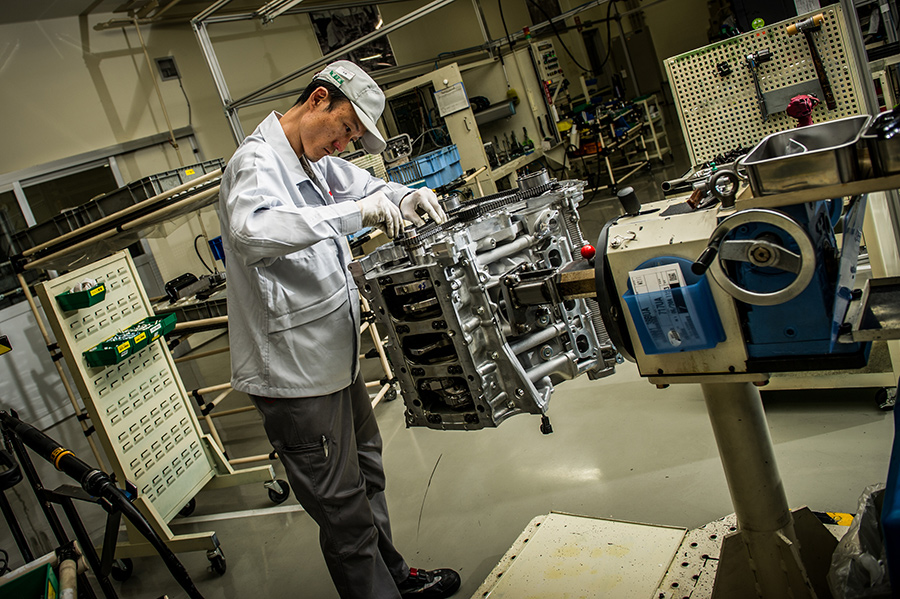 Once an engine is completed, the takumi craftsman proudly mounts a plaque bearing his name upon the completed masterpiece, destined to serve as a reminder of the high level of craftsmanship and expertise that went into each motor.
Many Nissan GT-R owners have visited the Yokohama plant and have met the takumi engine-builder who hand-assembled their Nissan GT-R's engine. It comes as no surprise then that American late-night tv talk show host and car collector/aficionado Jay Leno has made the trip to the plant to meet the takumi.
The Yokohama plant has been a Nissan cornerstone of manufacturing for nearly 80 years and has produced more than 35 million engines.
"Yokohama is the plant where our company was established, and we're proud to make Nissan's flagship engine here. It represents the pinnacle of the Nissan brand," said Nobuhiro Ozawa, Yokohama plant manager. "We adhere the nameplates of the takumi who hand-built these engines and put their souls into each one with a sense of responsibility."
Click below to watch the takumi at work building the spectacular motors that power the Nissan GT-R:
Photographs by Nissan