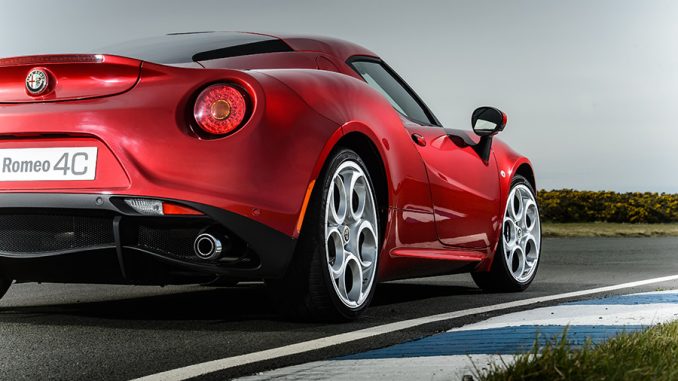 If the name Alfa Romeo doesn't conjure up memories of sexy European coupes, then the new Alfa Romeo 4C will sure help you create new ones. This svelte modern beauty will become the bastion for the brand's return to Canadian and US shores after being absent for far too long.
For those who do remember the last batch of Alfa's in Canada, the memories aren't as fond. Alfa Romeo's of the 80s and 90s were nothing like their iconic predecessors, except for perhaps the build quality issues, which there were lots of. Resulting poor sales and loss of brand value lead Alfa Romeo to pull out of North America and return to Europe before the start of the new millennium.
Fast forward nearly two decades, lots of corporate change and it seems the Fiat/Chrysler partnership will be the one to bring back a new and renewed Alfa.
For those unaware, Fiat acquired Alfa Romeo along Lancia in the mid-80s. In 2009 Fiat began the process of acquiring Chrysler. The acquisition was completed as of January 2014 and the new Fiat Chrysler Automobiles NV will become incorporated in the Netherlands at the end of the year. This new holding group will be the parent company for vehicle brands: Abarth, Alfa Romeo, Chrysler, Dodge, Ferrari, Fiat, Fiat Professional, Jeep, Lancia, Maserati, and Ram Trucks.
This past weekend the Alfa Romeo 4C was shown in Canada for the first time in Montreal during the Grand Prix du Canada weekend. "What better place to debut an all-new performance vehicle inspired by Alfa Romeo's legendary racing history, than at a festival celebrating the largest motorsports event in Canada?," said Reid Bigland, President and CEO of Chrysler Canada.
Yesterday Chrysler announced that 86 existing Fiat/Maserati dealers had been selected to establish an Alfa Romeo dealer network through Canada and the US. Four of those dealerships are Canadian with one in British Columbia, two in Quebec and one in Ontario.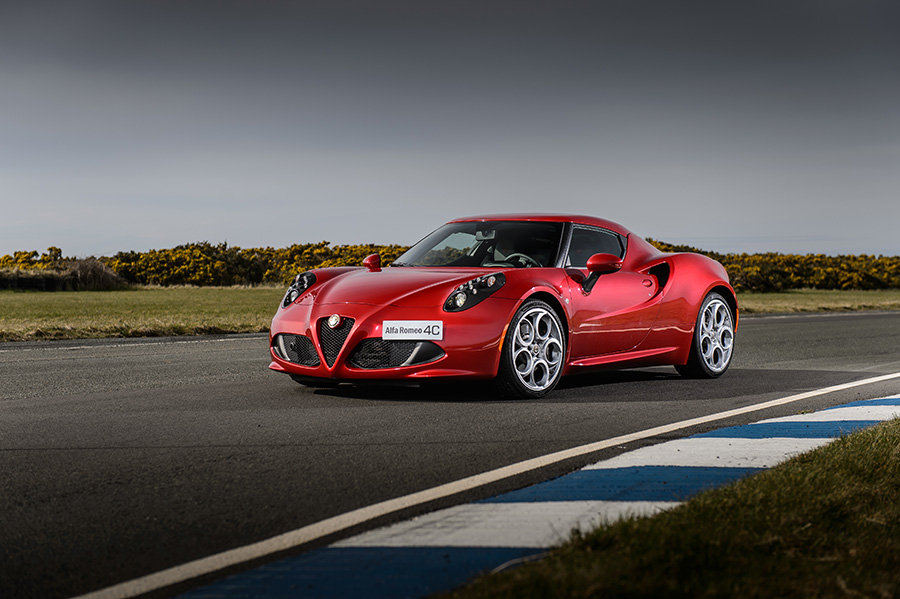 A glimpse at the Alfa Romeo 4C
The 4C is not your average Alfa, a premium sports car, it is a completely new model for the Italian brand. Set to go on sale in the UK this October at a cool £45,000, expect that in Canada the car will be at least in the mid-80 thousand range.
In Europe, the 4C is powered by a 1.7L four-cylinder turbocharged motor that produces 240 hp and 258 lb-ft of torque; enough for a 4.5 second 0-100km/h run. Although it is possible that Alfa might opt for a more powerful powerplant in North America, there isn't much in the way of official confirmation.
Being lightweight and agile is what really makes the 4C a standout premium sports coupe. Featuring a carbon-fibre monocoque and a specialized lightweight fibre reinforced plastic called SMC for bodywork the 4C borrows its engineering cues from the world of high performance racing.
Based on UK specs, inside the 4C, the cabin shows off its exposed carbon-fibre chassis along with a digital instrument panel. As with most modern automakers, Alfa will be opting to leave behind the stick shifter in favour of steering wheel mounted paddle shifters mated to automatic transmissions.
All in all, the 4C sounds mighty exciting, but this could just be the tip of the Alfa iceberg headed to North America. The company is currently embarked on a joint venture with Mazda to create a proper open-top roadster with underpinnings from the next generation MX-5. Rumour has it it'll be called the Spider –remember Dustin Hoffaman in The Graduate anyone?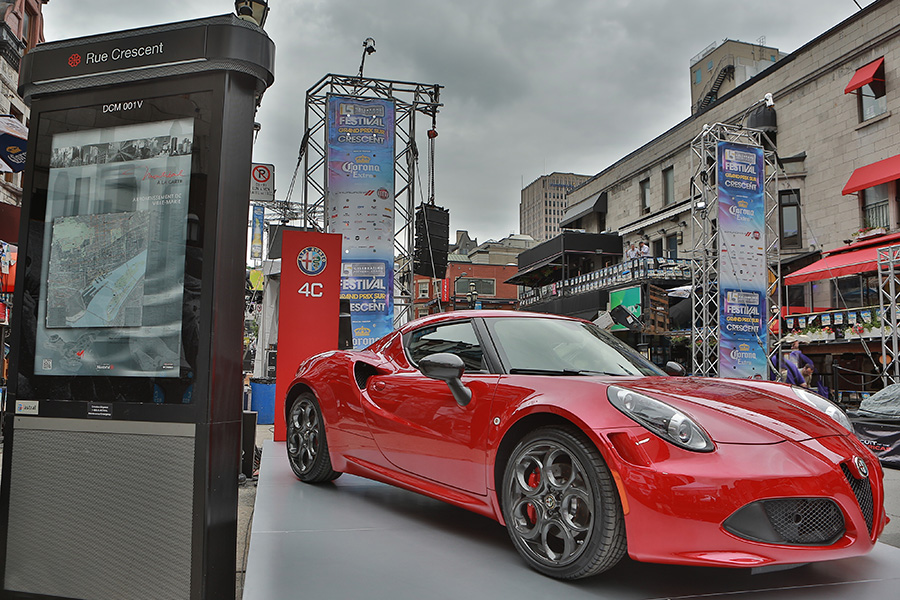 Earlier this year during the 2014 Detroit Auto Show, Fiat CEO Sergio Marchionne was telling us "There's a brand-new portfolio of products that's coming out of Alfa Romeo" and added that "We need to go back to the DNA of Alfa. Incredibly lightweight, incredibly good-looking cars, that […] have phenomenal engines."
Marchionne promised then that Alfa would return to North America in 2015. We've heard similar promises many times before as well; but, with this latest announcement naming dealers to carry the 4C, it seems perhaps that this time, it's all very real. We hope.
Images by James Lipman for Alfa Romeo and Eric Carrière for Chrsyler Canada
Kanishka Sonnadara can be reached by email at kanishka[at]oyetimes.com or on Twitter @autoKsS