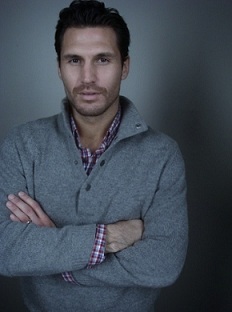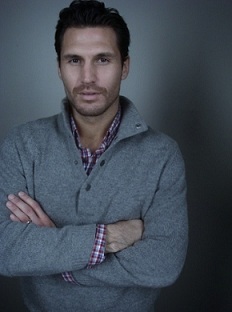 RJ Singh Oberoi, owner of two luxury hotels, about struggling entrepreneurship, how his life changed with Ayurveda, his passion for food and why dreaming isn't that bad.
Let's talk about your background and childhood…
I come from an Indian family. My father was a Chirurgeon and entrepreneur and my mother was a human rights officer. I grew up in several different countries on different contintents. My mom always had to go through stress because of me. I created my own rules in school. Till the age of seven I hit kids who bullied other kids and had fights with the seniors in school as a junior but then I realized violence is not the way to bring over your message. I have tree brothers, I'm the youngest of the boys, and two sisters and in my mother's opinion the naughtiest of her sons. I studied in London and New York and graduated with a double degree in law and philoshophy.
Did you always wanted to have your own business?
As a kid I've always wanted to participate in everything and was an all-rounder. From sports to playing the piano to theatre, I did it all. I was a leader instead of a follower. When I graduated I worked as an attorney but that wasn't enough for me. I had everything but some incidents in life change you. So, I quite my job and moved to India where I went through the spiritual fight questioning myself what I wanted to do and whether I deserved all that I had achieved. After tree months meditating and wandering in the hills I realized one day I will have my own business.
What's next?

I inherited two properties from my grandparents and father. I'm defintely upto something but at the moment I'm living day by day. I got diagnosed with cancer and can't afford myself to gamble all I have in such a state.
Apart from that. I love food and I'm always thinking of new ideas. Food plays a big role in my life. I serve food at the langar and mandir to homeless people. Serving hands are better than praying lips so I might come up with a concept of a foundation restaurant with one trained chef and homeless people who will get the chance to work in a restaurant and follow a study in culinary arts. Visitors can enjoy the food while donating to charity at the same time.
Has cancer changed your life and perspective of doing business?
Yes, it changed me in so many ways. I faced many challenges emotionally and socially. I lost both my parents in a year time, got diagnosed and doctors told me give up your dreams enjoy the days you have from now on. I was depressed. I went to an Ayurvedic specialist. He gave me massages every day, kept me on a diet to gain weight because I lost 8kgs and had a daily therapy session. All to reduce stress and pain and to balance mind and body. I also started chanting mantra's which was a relief. Back in the hospital they saw changes in my blood and from there my journey started over again. I learned to apply life's virtue of perseverance in my personal and professional life.
Most entrepreneurs want to make big money…
It's essential to have profit and thus make money. More important is to not lose passion in your business. I know people who start their own business, become a doctor, lawyer or engineer just because of money. For me it's important that I can do what I love and mean something to people. I aspire to serve the global community as a hotelier and social entrepreneur and I am working diligently towards achieving this goal. Most people think I am what I do' but I always say 'this is just what I do, this is not who I am.'
Who inspires you and is there a woman behind you?
My parents. They are my backbone and always helped me pursuing my dreams and goals. Seeing what my parents went through helped shape me into the person I am today. The woman? Let me say, I messed up some things in my life. I was afraid of losing her because I lost many people in my life. So, I kept distance physically but emotionally I was holding on her. It's just like sand when you are holding it too tight it will flow out of the hand. My life was a rollercoaster. I was locked up in the past and now I'm in therapy I can connect the dots and am able to overcome my traumatic experiences and unsolved emotions. She wasn't there for me when I needed her the most but I won't point a finger at her because when you point one finger to someone you point tree fingers at yourself. I still love her and care about her.
Any message for starting entrepreneurs?
Dare to dream! Fear based mentality is the reason why most people hesitate to follow their dreams. I believe that by improving the quality of our thoughts we can improve the quality of our actions. Any entrepreneur has to manage his business to different phases. It always begins with an idea, then the struggle to bring your idea to life, the success days when it all works and the inevitable days of trouble.