It's almost Mother's Day, and you know what that means. Every florist, jewelry store, and website is desperate to sell you an item that'll show your mother just how grateful you are. But here, we propose another option. Whip up some dinner, pop in one of these movies about mothers and daughters, and enjoy some quality time together.
From aging socialites in a decaying mansion to traditional mothers clashing with their independent daughters, the spirited characters in these films present novel takes on the classic mother-daughter dynamic.
So, you'll laugh. You'll cry. You'll find yourself nodding along in agreement. These heartwarming and heart-wrenching family dramas will hit the spot.
Postcards From The Edge(1990)
In honor of the real-life mother-daughter duo Debbie Reynolds and Carrie Fisher, watch this film inspired by Fisher's (potentially autobiographical) novel. After leaving rehab, actress Suzanne Vale (Meryl Streep) reluctantly moves in with her mother, Doris (Shirley MacLaine), a charming and exuberant actress with her own history of addiction. It might just be the greatest mother-daughter movie of all time.
The Joy Luck Club (2003)
In San Francisco, four elderly Chinese women meet weekly to chat over games of Mahjong. Their four American-born daughters also meet to discuss their families, but approach the conversation from a different angle. Structured in 16 vignettes, the film spans decades and continents to unfurl the women's histories, and their relationships to their daughters. By analyzing four distinct relationships, this movie is as "mother-daughter" as they come.
Terms Of Endearment(
1983)
Want to cry? Pop this one in. Over the years, Aurora Greenway (Shirley MacLaine) and her daughter Emma (Debra Winger) approach their search for love differently. Their relationship experiences strain when Emma marries Flap Horton (Jeff Daniels), of whom her mother doesn't approve. Then, Aurora finds love with the former astronaut next door, played by Jack Nicholson. Watch their big personalities clash and come together over the years.
Soul Food(1997)
After keeping her family together for 40 years, Josephine "Big Mama" Joseph (Irma P. Hall) falls into a coma during surgery. Her three daughters, who couldn't be more different, must contend with restoring unity without their mother's help.
Mermaids (1990)
Tired of moving around whenever her mom (Cher) has a breakup, 15-year-old Charlotte (Winona Ryder) hopes they can make their latest stop, a small town in Massachusetts, their permanent home. Constantly embarrassed by her mother's unconventional ways — especially compared with rigid 1960s culture — Charlotte aspires to be a "perfect Catholic," never mind the fact that her family is Jewish.
Brave (2012)
In classic Disney movies, princes save princesses. In Brave, the impetuous and, yes, brave princess Merida saves her mother. After being pressured by her mother to choose a suitor, Merida (Kelly Macdonald) makes a deal with a witch to avoid getting married. Merida gives the spell to her mother, Elinor (Emma Thompson), which results in Elinor turning into a bear. Now, Merida must find a way to turn her mother back into a human.
Secrets And Lies (1996)
Hortense Cumberbatch (Marianne Jean Baptiste) is a wealthy Black optometrist living in London. After her adoptive mother dies, Hortense decides to uncover her family history — only to find that her birth mother is a white working-class woman from a dysfunctional family. While Hortense and her birth mother, Cynthia (Brenda Blethyn), bond, their relationship is made complicated after Cynthia brings Hortense to a family barbecue.
Mamma Mia(2008)
Growing up with her free-spirited hotelier mother, Donna (Meryl Streep), on a Greek island, Sophie (Amanda Seyfried) must've had best childhood ever. With her wedding approaching, Sophie's determined to discover the identity of her father. Without her mother's consent, Sophie invites the three men who may be her father to her wedding. ABBA music and drama ensue in this undeniably cheesy, but irresistibly fun, movie.
The Kids Are All Right (2010)
Jules (Julianne Moore) and Nic (Annette Bening) have a warm, lovely family with their two children. Then, the kids get the bright idea to contact their birth father. The introduction of Paul (Mark Ruffalo) into their lives sends shockwaves through the family unit. The kids are all right, but are the parents?
The Secret Life Of Bees
(2008)
Lily (Dakota Fanning) grows up in a stifling, oppressive house in South Carolina with only her abusive father, T-Ray (Paul Bettany), as company. At the age of 14, Lily runs away with her caretaker and friend, Rosaleen (Jennifer Hudson) to the town where her mother once lived. Living with the three Boatwright sisters in their pink house, Lily's never been closer to uncovering her mother's past.
Lovely & Amazing(1997)
A mother, her three daughters, and their neuroses battle for screen time in this endearing comedy, starring Catherine Keener, Jake Gyllenhaal, and Brenda Blethyn.
Moonstruck(1987)
Ever since her first husband died, Loretta Castorini (Cher) has lived with her parents in their big brownstone in Brooklyn. While her new fiancé travels to Italy to inform his mother of his impending marriage, Loretta's instructed to hand-deliver their wedding invitation to his estranged brother (Nicolas Cage) — and they fall rapidly in love. Loretta's mother (Olympia Dukakis) bears witness to Loretta's affair with wry wisdom.
My Big Fat Greek Wedding(2002)
It's not that Toula (Nia Vardalos) doesn't want to get married — it's that she wants more from life than just marriage, a concept her traditional Greek parents struggle to understand. As Toula embarks on an affair with a (gasp!) non-Greek, her mother Maria (Lainie Kazan) struggles with her daughter's choices. But as the affair goes on, a heartwarming alliance emerges between Toula and Maria.
Bend It Like Beckham(2002)
Jess Bhamra (Parminder Nagra) is good at soccer. Like, really good. But her traditional Indian family is horrified by her unconventional ways, and forbids her from playing, setting off a tug-of-war between parental expectations and personal desire.
Grey Gardens(1976)
This documentary ventures to the decaying East Hampton mansion of Big and Little Edie Beale, the reclusive cousins of Jackie Kennedy Onassis.
Click HERE to read more from Refinery29.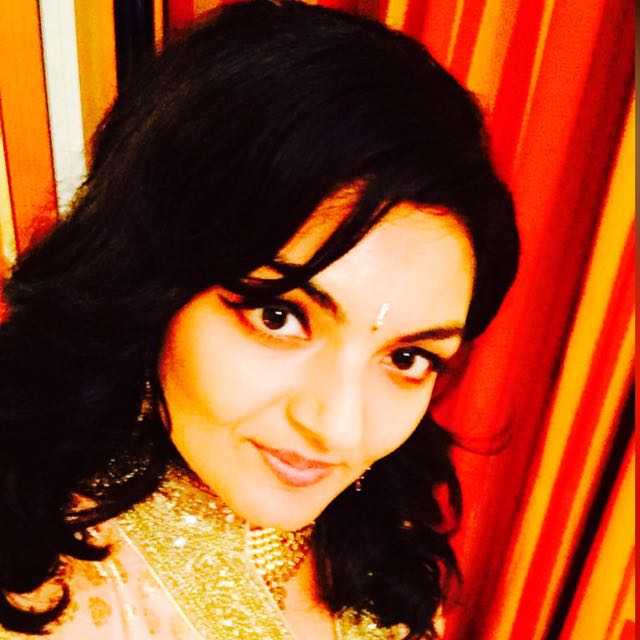 Vote for Shikha Dhingra For Mrs South Asia Canada 2017 by liking her Facebook page.


Loading ...