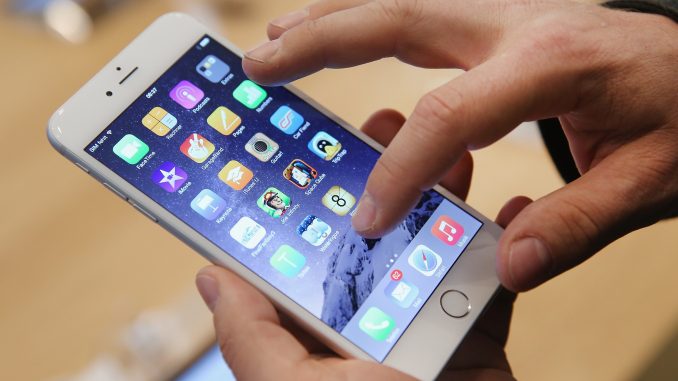 Every business owner from hairdressers to car mechanics know that they need at least some presence on the web so that potential customers can easily find them. The next frontier in the internet revolution is now mobile, and if you want to dominate your niche, you need to take advantage of the fact that most of us now have smartphones. Here's four of the most compelling reasons why you need to take mobile seriously in your business plan.
Mobile is now more popular than desktop
The share of mobile browsing over desktop has increased every month since the dawn of the smartphone, with mobile passing the magic 50% markby November 2016. Now that more of us view websites on our mobile devices than at home, we need to make sure our message is tailored for this kind of browsing. Less available screen space, no keyboard, and no mouse mean the mobile experience is radically different to the desktop one. The use of responsive websites is vital in this regard. Responsive websites change shape to fit the mobile screen, and remove unnecessary content which doesn't get straight to the point, allowing for the kind of instant gratification that smartphone users demand. With so many
responsive WordPress themes
to choose from, there's no excuse not to offer a great experience on mobile.
People use mobiles for entertainment, so entertain them
Entertainment sites and apps eat up more data and screen-time on our smartphones than anything else. If your business makes money online by keeping people entertained, then you simply must be mobile-friendly. Online casinos were one of the first industries to embrace the smartphone, as they realized early on that they could offer customers the excitement and thrills of the casino experience without them having to go to Las Vegas. The advent of mobile-friendly casinos has led to a big jump in customer engagement as people love to spin some slots while stuck on the train to work. This makes perfect sense, as they are a captive audience, looking for some diversion to make the journey home more fun. How can you increase customer engagement by adopting a mobile-friendly approach?
Over 50% of smartphone users check their phone immediately after waking up
Theincredible statisticof what most people do these days when they wake up shows just how vital the mobile experience has become to our lives. Knowing that smartphone users check their mobile first thing in the morning is also useful information if you are involved in email marketing. Why not time your marketing emails to arrive in the hour before your customers wake up, in the knowledge that your email will be among the first things they see? This marketing trick has extra potency given that by 2018, 8 in 10 email users will likely access their email accounts exclusively from their mobile devices. Of course, no one likes spam, so you need to ensure that you don't put users off by sending unengaging, irrelevant offers.
40% of mobile searches have local intent
If you think your business is too small and localized to take advantage of the smartphone, then you couldn't be more wrong. The truth is that
almost half of searches
made on mobile are related to some local service or information.If you are running a business where potential customers simply must physically visit, such as a garage, restaurant or dentist, then chances are that they are searching for you right now. There are several things you can do take advantage of this fact. Make sure your website is mobile friendly to ensure it shows up in organic search. Sign up your business to Google Business Directory with a full address, so that it shows up on the localized map. And finally, consider targeting customers using Google's Adwords campaign, to make your business appear right at the top of the page.
These four reasons should make every business, no matter how large or small, consider taking their mobile strategy seriously. With mobile usage set to further extend its dominance over desktop, then if you just stick to optimizing your web presence for the desktop environment, you are just going to be left behind by your competition. Get mobile now!