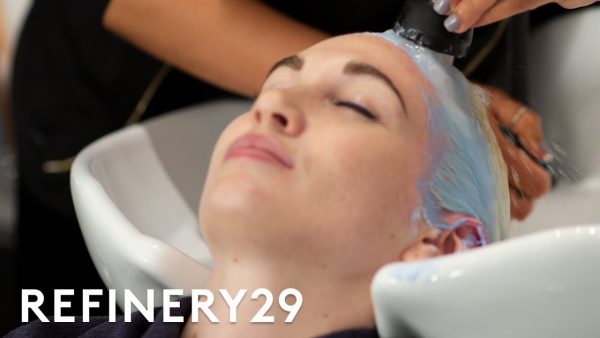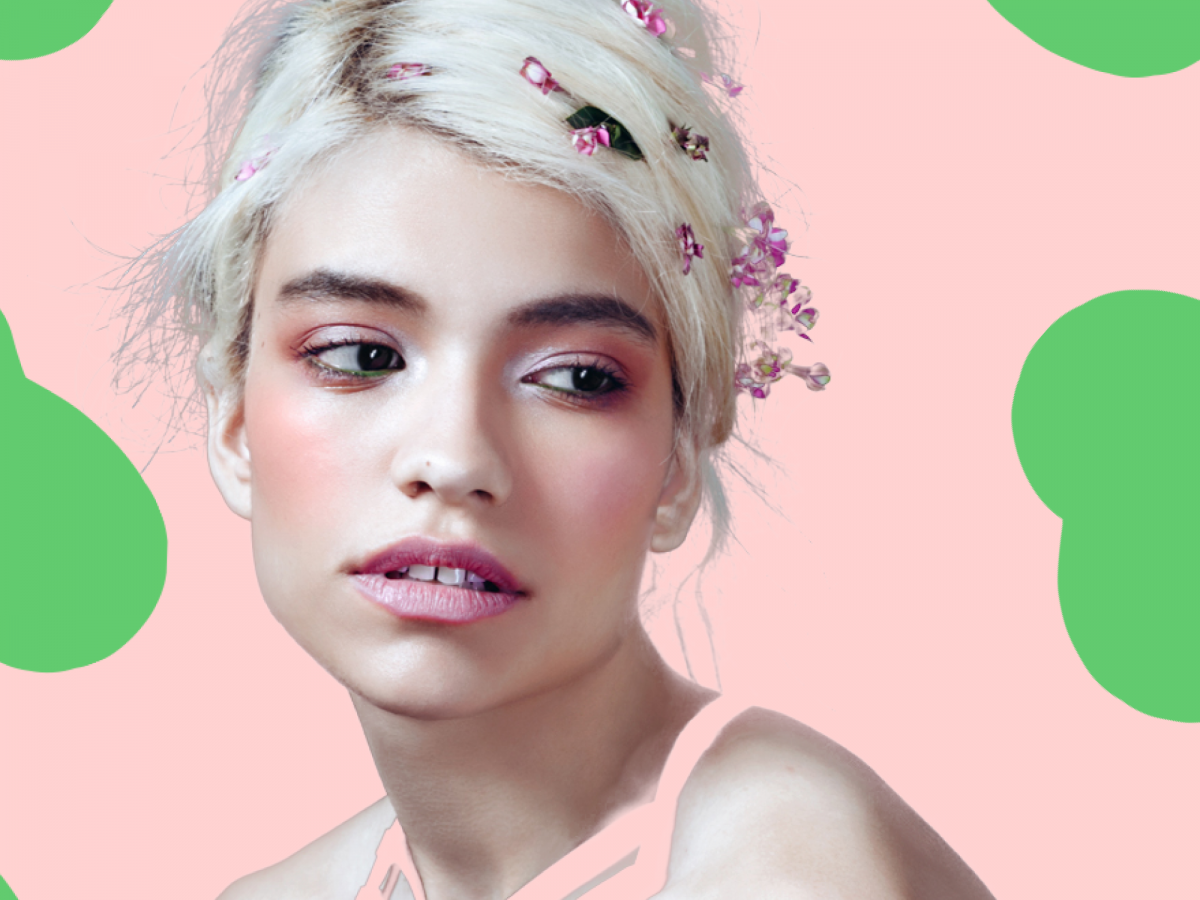 Photographed by Jens Ingvarsson.
Anyone who has ever hoped to achieve Daenerys Targaryen-style bleached-blonde hair is intimately familiar with just how long, arduous, and damaging the process can be. But have you ever wondered what's actually happening to your locks when you opt for a lighter shade, whether full-on platinum or simple highlights? Or why those post-bleach tresses suddenly seem fuller and more voluminous, only to turn brittle and break off later?
Turns out, bleaching in any capacity is both an art and a science — a technique involving dozens of variables and producing varying results. Luckily, the more you understand about it, the easier it is to figure out how to care for your hair. As trichologist Dr. David Kingsley says, "All hair is healthy enough for bleaching, it's just a matter of treating it correctly and making sure the right products are used."
To help us with this lightweight chemistry crash course, we enlisted Kingsley and several experts in the field. Read on to find out everything you've ever wanted to know about getting your hair bleached.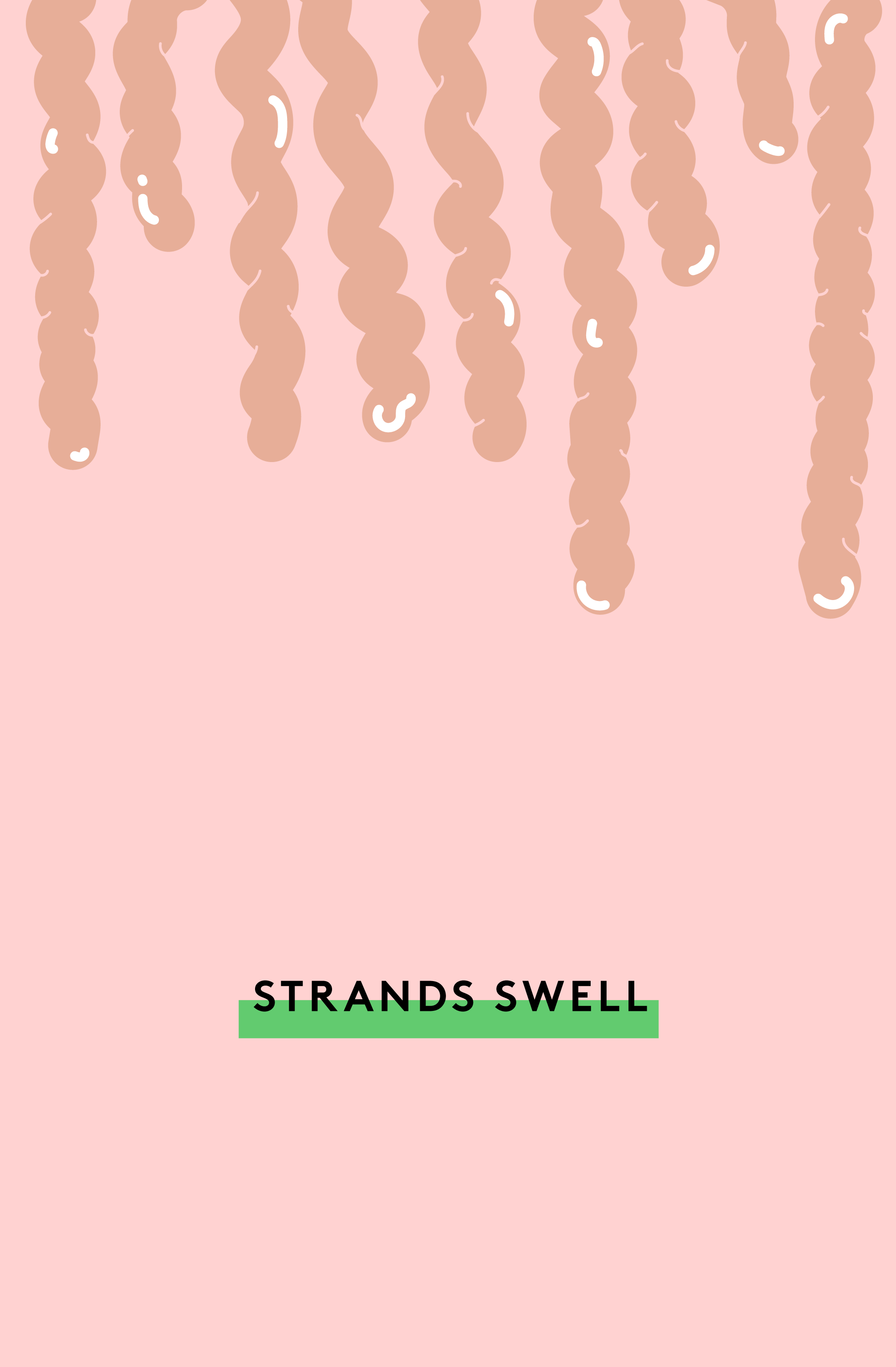 Strands Swell
Weird, but true: When your hair is
being bleached
(usually with hydrogen peroxide, the most common agent), swelling is one of the first steps in the process.
"Alkaline agents, which are lighteners, cause the hair to swell," says Kiera Doyle, Matrix SoColor education manager. That explains why bleached hair tends to appear more voluminous.
"Opening up the cuticles roughens the hair, sometimes making finer hair fuller," adds Joel Warren, master colorist and cofounder of Warren Tricomi.
As it turns out, the swelling also helps with adding color later on. "The more the shaft is swollen — within reason — by the alkalinity of the dye, the more successful the color will be," says Dr. Kingsley.
Bye, Melanin!
Once your cuticle has expanded, it opens the door for oxidative agents to do their work — a laborious process that happens gradually.
"These agents penetrate the hair's cortex and dissolve the natural pigments, known as melanin," says Doyle. "They have to dissolve various stages of underlying pigment, depending on your desired results and natural level of pigment."
The longer it's left on, the more colorless your hair looks. "Hair lightens to reddish or yellow tones, depending on underlying hair color, and ultimately to platinum," explains Dr. Kingsley.
Pretty Porous
Bleaching also increases porosity, your hair's ability to absorb moisture. Why? Colorists use varying developer levels of an oxidizing agent, which come in volume of releasable oxygen (for example, 20 means 6% hydrogen peroxide, while 40 means 12%).
"The higher the volume, the faster it penetrates the cortex and dissolves melanin," explains Doyle. "Generally, hair will be slightly porous when coloring or lightening with 20 volume developers, porous when using 30 or 40, and extremely porous after multiple permanent hair color services, not including touch-ups."
Most people share a misconception that coloring changes texture, the natural size of your hair's diameter. According to Doyle, that's not true. "With porous hair, the cuticle is open," he says. "It may feel like a change in texture, but that new texture is a bunch of shingles standing up in the wrong direction."
What's actually changing is elasticity and porosity, which can dramatically alter the look and feel of your hair, but isn't always a bad thing.
"Increasing porosity a bit makes your hair easier to style and hold a curl," explains Doyle. "I have fine hair that tends to be limp, so I love a little porosity, because it gives my hair more movement. It's a bit of a sacrifice in the shine factor, but some welcome the trade-off. Overly porous hair, however, is not healthy. While it absorbs more moisture, it also releases it faster." And even worse, while slightly porous hair holds a curl well, extremely porous hair makes it nearly impossible to hold any style.
Hello, Split Ends
Bleaching is damaging to your hair — no ifs, ands, or buts about it. "The cuticle keeps opening until it's so open that nothing holds it together," says Warren. According to Doyle, the disappearing cuticle layer is just the first step until finally, "The cortex becomes exposed, split ends appear, and hair breaks."
In addition to all the chemicals you've subjected your hair to, daily styling and environmental stress serve to further damage your locks. "When hair is colored or lightened, the bonds that make up the cellular membrane complex are broken, so that color can either be deposited or in the case of lightening, removed," says colorist Aura Friedman, who uses b3 Brazilian Bond Builder on clients.
"As the cellular membrane complex comes back together, many of these crucial bonds no longer fuse, leading to the deterioration of the cuticle and cortex cells responsible for supporting the inner structure of the hair. b3 Brazilian Bond Builder works at the cellular level, targeting and repairing the broken bonds that cause hair to break over time without hindering the coloring process. I also teach clients how to gently shampoo and towel dry their strands. If you rough up your bleached hair, especially when it's wet, you're putting tension on it and causing more breakage."
It's Not Universal
If your fine-haired friend's bleach job turned out better than yours, don't sweat it. You may need more sessions, because your hair reacts differently to bleach.
"In fine hair, the cuticle is very close and lightens easier," says Doyle. "When depositing, color might process darker. Coarse hair, however, is more resilient and sturdy, giving greater resistance to lightening and lighter results when depositing color."
According to Friedman, there are dozens of variables involved in a successful bleach job — and texture is just one of them: "Each person is different, which is why it's so important to have a colorist who's more likely to have experience with every kind of texture."
Reveal Your True Colors
Equally important? No matter what results you're hoping for, tell your colorist your entire hair history.
"If a girl was bleached to platinum and then went brown, she has four inches of platinum on her ends with brown over it," Friedman explains. "It's going to lift up quickly, but it's more likely to break off, because that hair has already been bleached and is weak. I would immediately tell that client I won't do the job — the reason being I don't know what color it's been bleached to and don't want to risk it. I don't know how long the hair would last in that situation. Make sure to tell your colorist everything you've had done to your hair within the past five years — whether it's a gloss, keratin, whatever."
Think Twice
It's common knowledge that virgin hair is best for going platinum. "It's much easier to bleach ," says Warren. "With colored hair, you must remove the color and then the natural color." But once you've bleached, you have to think carefully before restoring it to its original color — especially if you think you'll want to bleach it again in the future.
"Previously lightened hair will be extremely vulnerable, porous, and can't interact with high-volume developer — if at all," says Doyle. So, while returning your hair to its natural color isn't exactly the death knell for future bleach jobs, it's something to keep in mind — especially if you're hoping to hold onto your healthy hair for a while.
Click HERE to read more from Refinery29


Loading ...