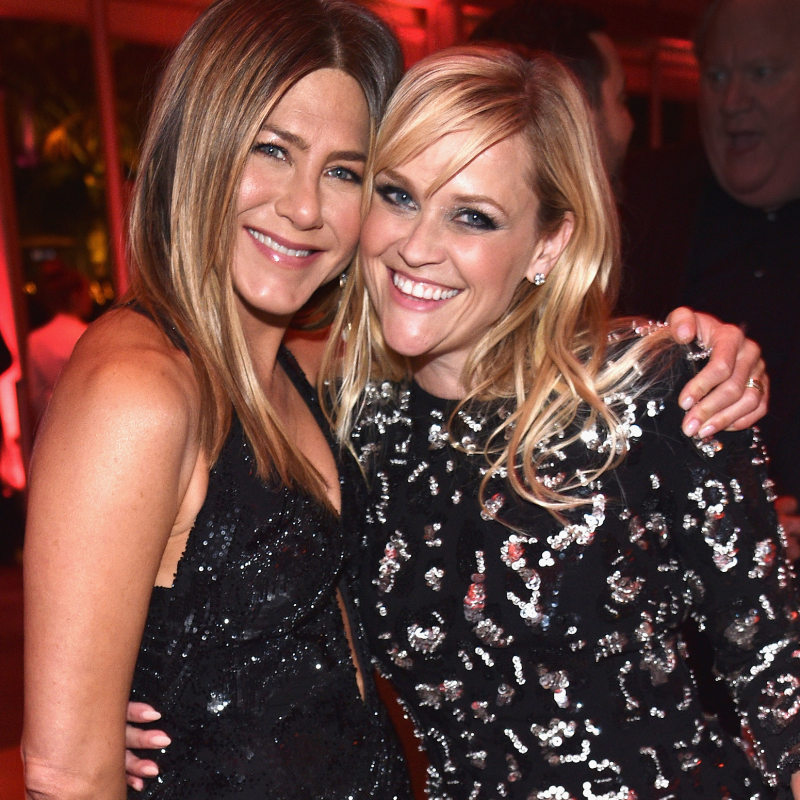 Update: It's official! Apple TV + is launching on 1st November, at a price of £4.99 a month and free for a year for anyone who buys an Apple device. The streaming service will have a seven-day free trial.
The streaming television landscape is already very packed. Not only does it feel like Netflix drops 10 new shows every Friday, but there's also Amazon, Facebook Watch and Youtube to contend with. The shockingly delightful Weird City premiered last month on YouTube premium, and Twitter moved on without ever really savouring the strangely lovable futuristic romp.
Well, the competition for your streaming eyeballs is about to get even tougher. Tech giant Apple has been gobbling up exciting, star-studded TV series for over a year. A Reese Witherspoon-Jennifer Aniston team-up with The Office cred? Apple is making it as you read this. Chris Evans in a major leading TV roll? Get ready to see Captain America in a whole new light. A version of the Victorian era that actually comes with laughs? Yes to that too, complete with Hailee Steinfeld as Emily Dickson.
And that is only a taste of what Apple is planning.
Keep reading to learn everything you want to know about the aforementioned shows above, along with many more, including details on their A-list casts and obsession-worthy plots.
Defending Jacob
What is it?: A tense family drama.
What's it about?: A father and assistant district attorney named Andy Barber (Chris Evans) who learns his teen son has been accused of murder. It's Jaeden Martell will play the titular Jacob, who allegedly killed a classmate. Downton Abbey's Michelle Dockery stars as Laurie, Andy's wife and Jacob's mom.
Evans will also executive produce the drama, which is an adaptation of William Landry's novel of the same name.Refinery 29
The still unofficially named morning show drama
What is it?: A morning show-set drama that's already been picked up for two seasons.
What's it about?: Reese Witherspoon and Jenifer Aniston getting stuff done. The two A-listers will lead the drama and produce as well. Steve Carrell will also star, along with A Wrinkle In Time's Gugu Mbatha-Raw.
On The Basis Of Sex director Mimi Leder, who will direct the series, promised Entertainment Weekly her new project will "deal with the #MeToo and Time's Up movements and women in power."
Aniston and Carrell were
recently spotted
filming their latest collaboration.Refinery 29
The still-untitled CIA drama
What is it?: Giving you more Brie Larson. Also, the CIA.
What's it about?: Adapting upcoming memoir Life Undercover: Coming Of Age In The CIA by Amaryllis Fox. Think of this as a classic hero's journey, only with more sex and butt kicking, as reports suggest.
Larson will also produce the thriller, which has already received a one-season order.Refinery 29
Are You Sleeping
What is it?: A possible true crime podcast drag.
What's it about?: A dogged investigative reporter named Poppy Parnell (Oscar-winner Octavia Spencer), who is trying to solve a suspicious murder conviction. Breaking Bad's Aaron Paul will play convicted killer Warren Cave, and Lizzy Caplan will serve as a pair of twins, Josie and Lanie.
Sleeping is set to question whether the current cultural obsession with all things true crime is all that great.Refinery 29
See
What is it?: More Jason Momoa!
What's it about?: A futuristic society where humans can no longer see, according to Deadline. What happens when a pair of twins changes that status quo — and are born with sight?Refinery 29
My Glory Was I Had Such Friends
What is it?: A limited series starring Jennifer Garner.
What's it about?: An adaptation of Amy Silverstein's memoir of the same name. Garner will play the lead character, whose friends support her through a second heart transplant.Refinery 29
Dickinson
What is it?: A half-hour comedy starring Hailee Steinfeld.
What's it about?: Emily Dickinson, but funny. Dickinson will keep the 1800s setting of its eponymous character's life, but throw in modern day quandaries about gender, relationships, and society. Yes, this does sound like old-timey Broad City.Refinery 29
Oprah?
In June 2018, TV living legend Oprah Winfrey signed a multi-year content partnership with Apple. The details of what to expect for the streaming collaboration are unclear, but we'll keep our fingers crossed a new car is in every viewer's future.Refinery 29
Click HERE to read more from Refinery29


Loading ...