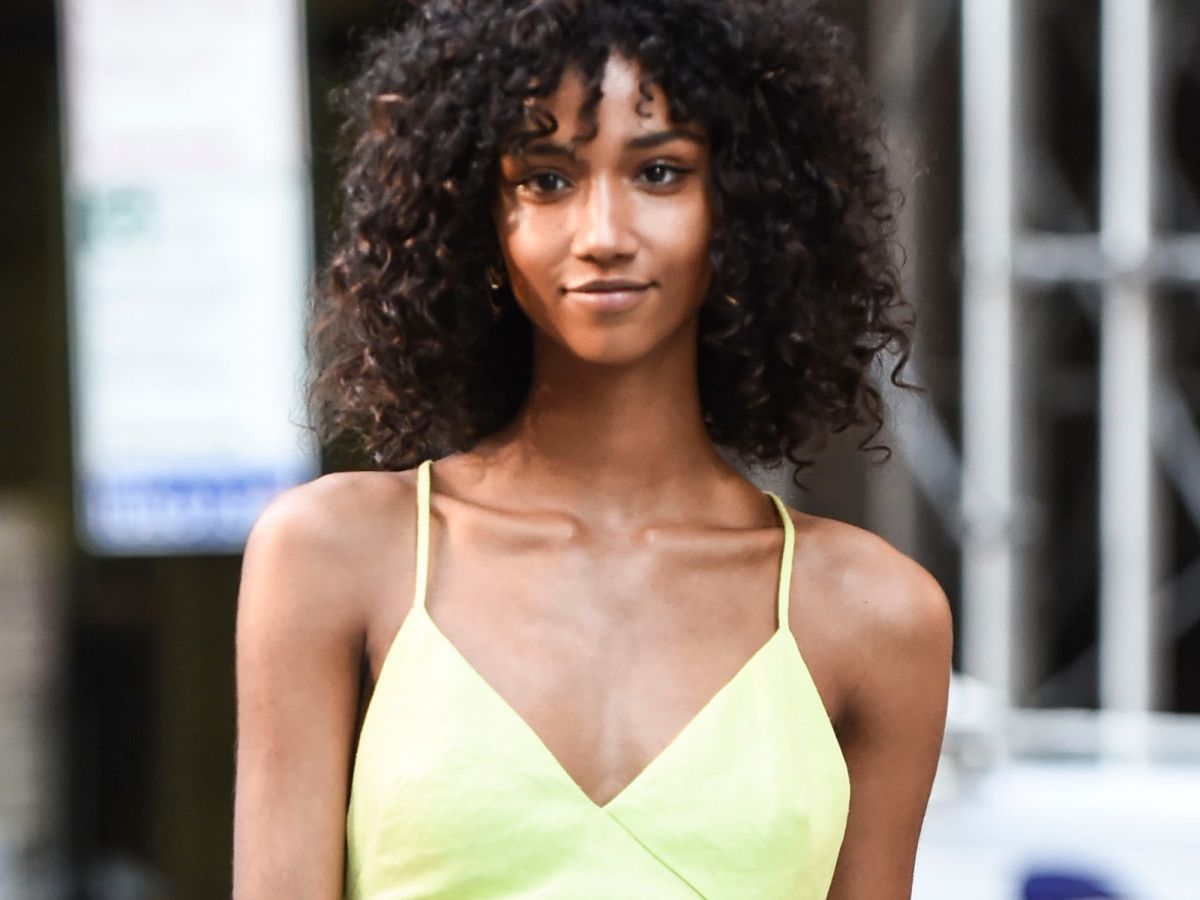 The words "curly bangs" immediately call to mind bad '80s perms and hilarious jazzercise videos. Seriously, we can see Jennifer Beals and her teased fringe from Flashdance as clear as day if we close our eyes. But as with all old trends coming back to haunt influence us, curly bangs are boomeranging in a good way — sans the hairspray (thank God).
"It's a fun way to switch up your look," Mia Emilio, senior stylist at Devachan Salon, tells Refinery29. "For every 10 clients I have, three or four of them are asking for full fringe [bangs] or a side fringe look."
But before you assume that curly bangs won't work for you — because, let's get real, that's exactly what you were thinking — let us show you all the inspiration you need to pull it off confidently. Ahead, a few curly girls that will change your mind about bangs and have you calling your stylist ASAP.
If you've resolved to join the curly bang club in 2019, now is a good time to take the leap. "In the winter, hair can fall flat, so cutting some curls a little shorter can give a nice pop around the face, whereas summertime can be tricky for bangs with the high temperatures and humidity," says Emilio.
If your bangs make it well into the summer or you live in a city with high humidity (we're looking at you, Floridians), Emilio says it's all about the styling. "I like to lightly spray DevaCurl's Flexible Hold Hairspray while the hair is still air-drying to protect curls," she says. "Once dry, fluff your bangs out to open up the hair."
If you're hesitant about short bangs, go for a longer look at first. You never know — maybe you'll be tempted to cut off more after a few weeks.
For Afro hair, layers are crucial to getting the right voluminous cut. "Layers are always helpful to shape the hair," says Emilio. "But you don't want too many short pieces in your hair that are the same length as your bangs, because the end result may be the shape of a bowl or a baseball cap."
When you tell your stylist your plan to cut bangs, make sure they know how to get the best results with your curl type. Emilio suggests cutting curly bangs when the hair is dry "Cut the bangs as they fall… with little-to-no tension at all," she explains.
Styling curls can already be time-consuming, but Emilio ensures that there's there no added work when you get bangs. "You would take care of your bangs the same way you style the rest of your hair," she says. "Just shake your hair forward to let your bangs fall right into place."
@bri.morris
As for those worried about bangs getting in the way of, er, everything, Emilio suggests pinning the strands to the side — especially when you wash your face — so there isn't any pulling or tugging.
And if you think all your styling creativity is going to be cut short by your new bangs, think again. There's still some versatility when it comes to styling your new fringe. You can add bobby pins, twist them back, or add a deep side part to get them off of your forehead.
Alexa, play "What A Feeling" from the Flashdance soundtrack.
Click HERE to read more from Refinery29


Loading ...